No matter how many new restaurants or museums pop up all over the world, there will always be something magical about the amazing places our planet has created for us. There are so many places you should experience before you die. We'll give you a rundown of the top 25 places to see with your own eyes while you have time.
Great Blue Hole, Belize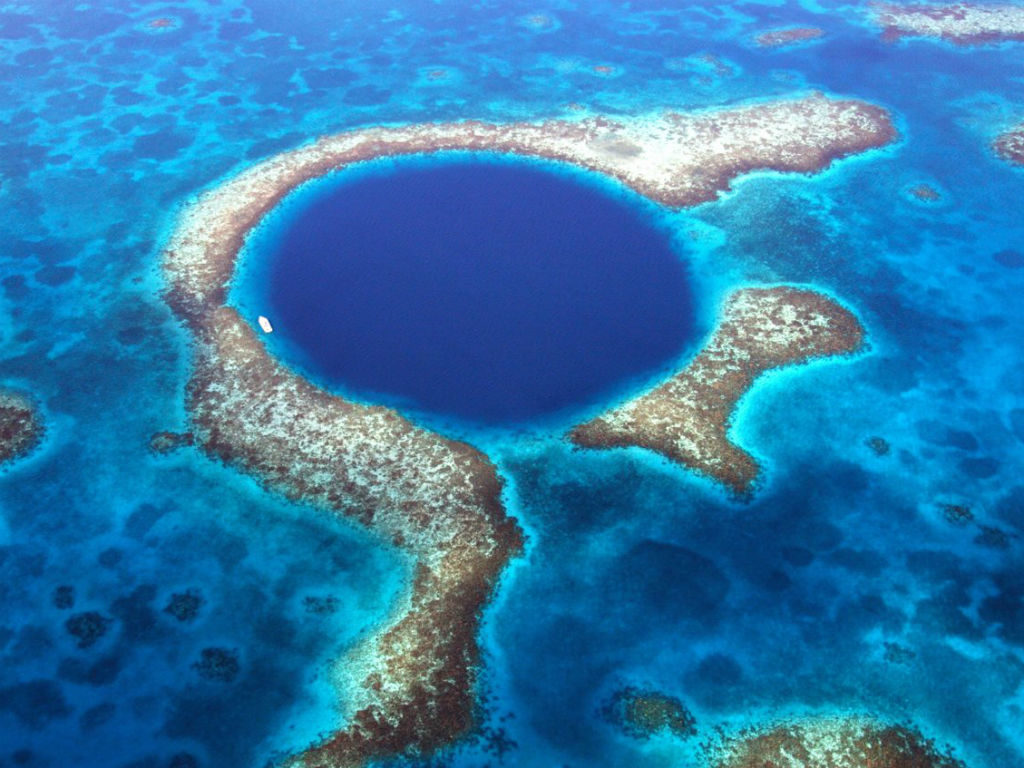 Despite its strange name and the fact that it's basically a sinkhole, the Great Blue Hole is a wonder that the Discovery Channel ranked as one of the most amazing places on earth. The famous Jacques Cousteau declared it as a major scuba diving site, too. You'll have to travel by water to get to this magnificent sunken-in cave near Belize, but it's worth it.
Great Barrier Reef, Australia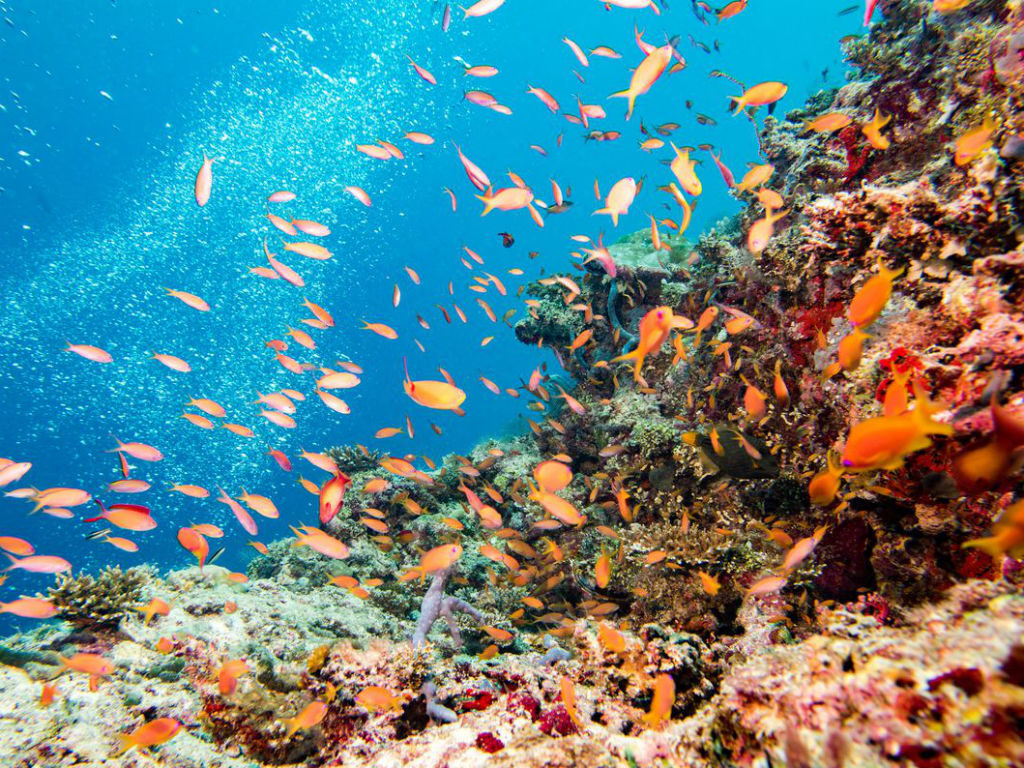 If you make a trip to see anything in your life, you'll want to put the Great Barrier Reef on your list. Located off the coast of Queensland, Australia, it's the world's largest coral reef system. Imagine every color you've ever seen, multiply them by 10 and that's what you get— a colorful exploration of the underwater.
Stonehenge, England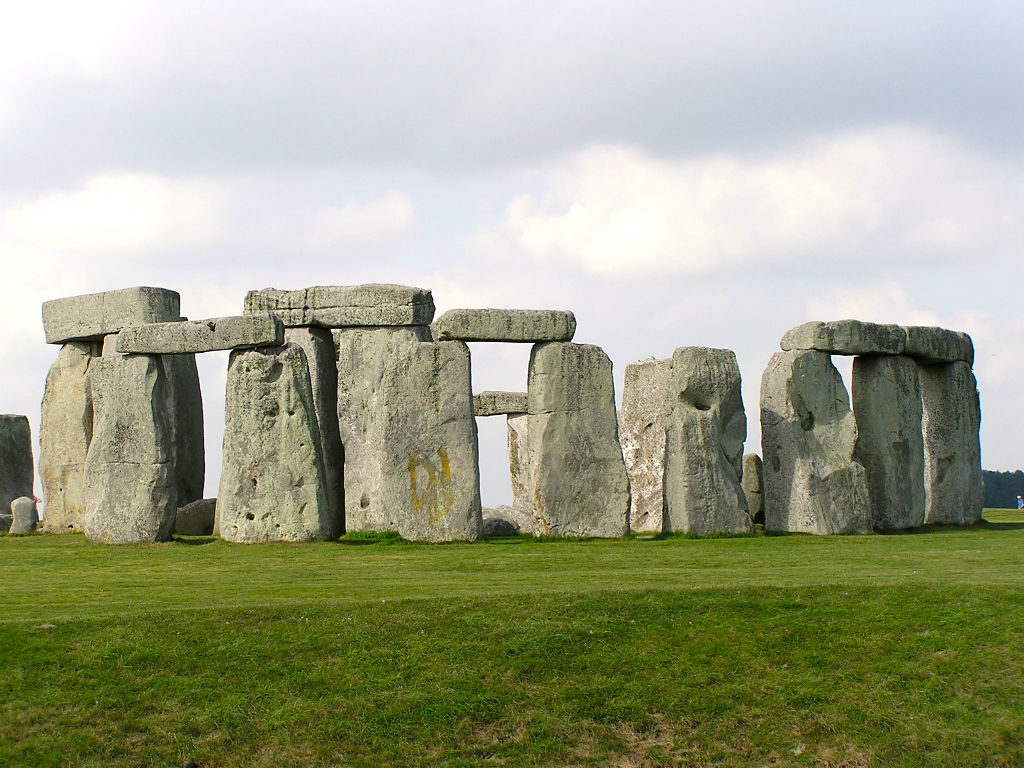 There's a ring of standing stones outside of a little town in England and each stone stands about 13-feet tall and weighs around 25 tons. The monument itself is considered a British cultural icon. Nobody knows why a culture without a written language created the stonehenge. Some say it's meant to tell time and others say it's a burial ground of sorts. See for yourself.
Salar de Uyuni, Bolivia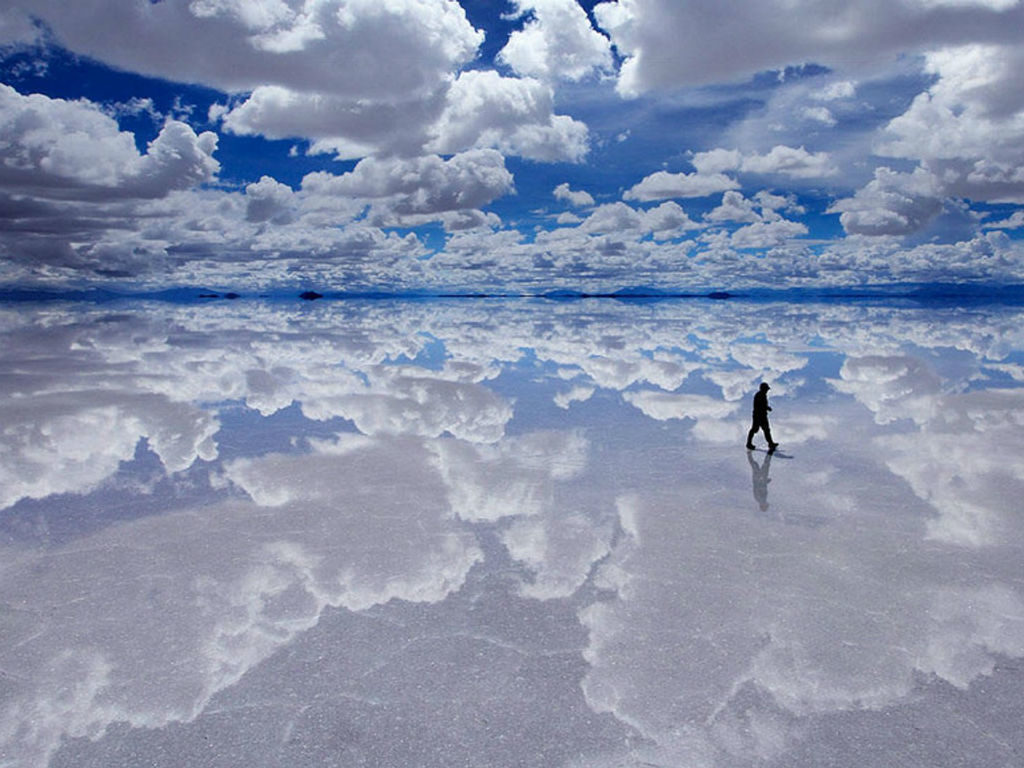 The Salar de Uyuni is a salt flat in Bolivia. This piece of land is what remains of a couple of really large and really dry lakes, now with a few meters of salt tacked on top. A cool part of the salt flat is that when it rains, it leaves a layer of calm water— turning the Salar de Uyuni into the world's largest mirror.
Fairy Pools, Scotland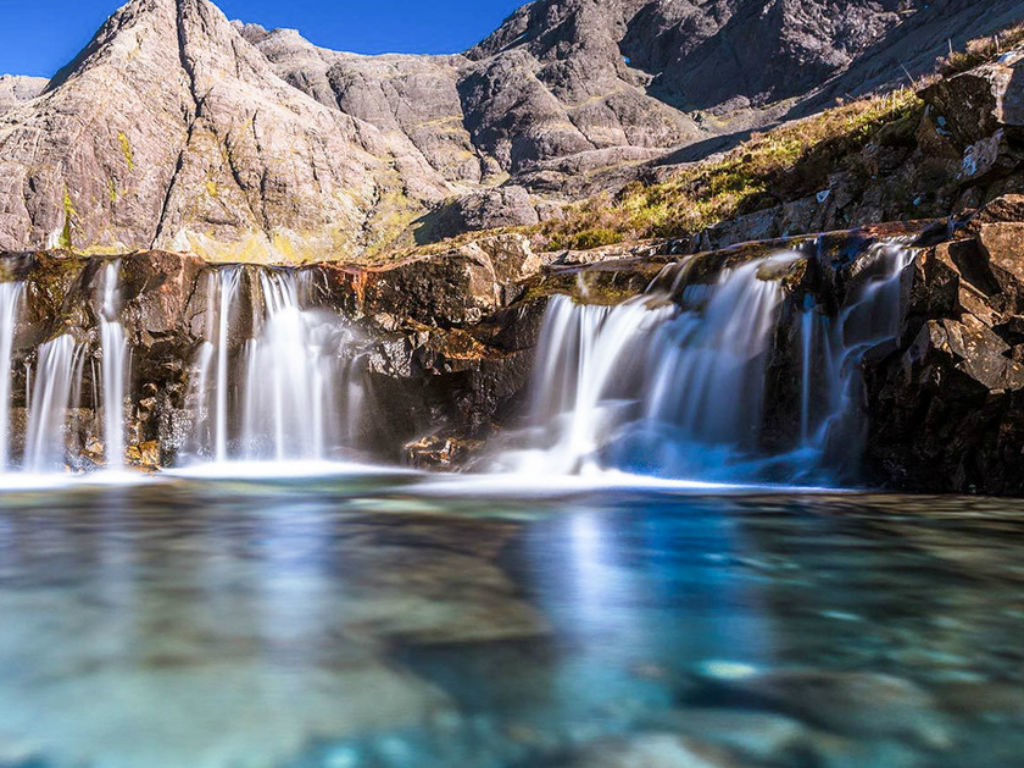 In Scotland, the Fairy Pools are one of the most beautiful natural waterfall phenomenon on the planet. Picture a scenic image from your favorite Disney movie and you'd be picturing the Fairy Pools, home to all kinds of creatures. These waterfalls are popular amongst risk-taking swimmers and anyone who fancies an adventurous hike.
Glowworm Caves, New Zealand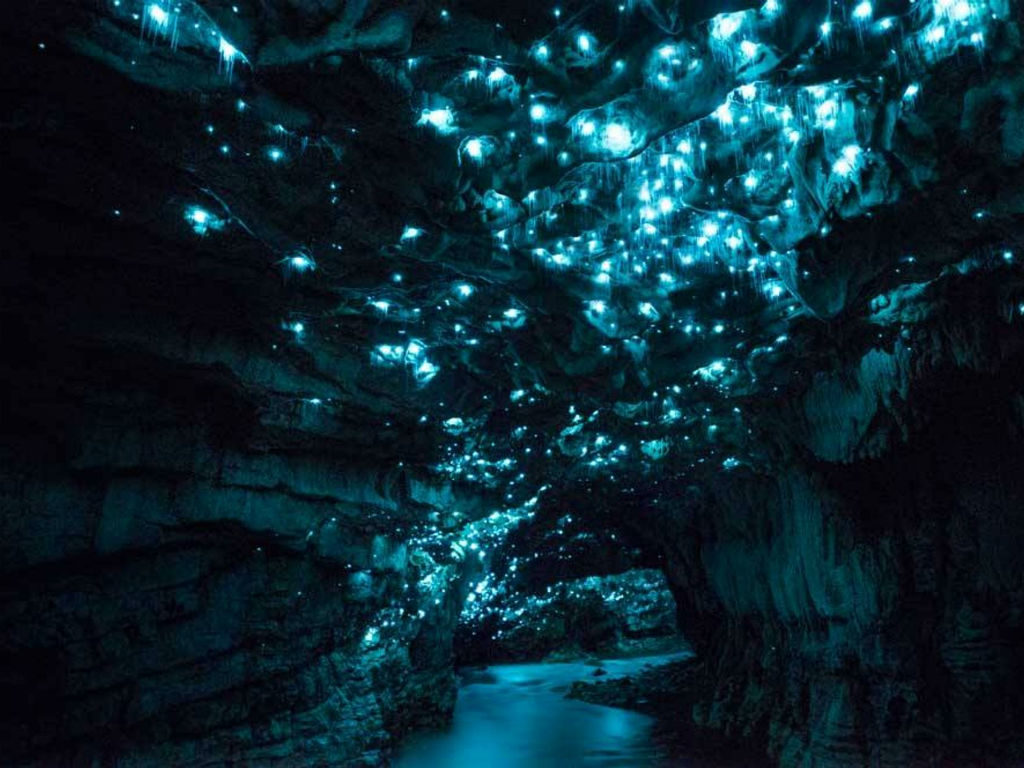 While the Glow Worm Caves in Waitomo are one of nature's attractions, there's still a box office to buy tickets for a tour. These tunnels are part of an extensive network of caves in New Zealand. Glow worms themselves are about the size of a mosquito, but they light the cave up like it's nobody's business.
Antelope Canyon, Arizona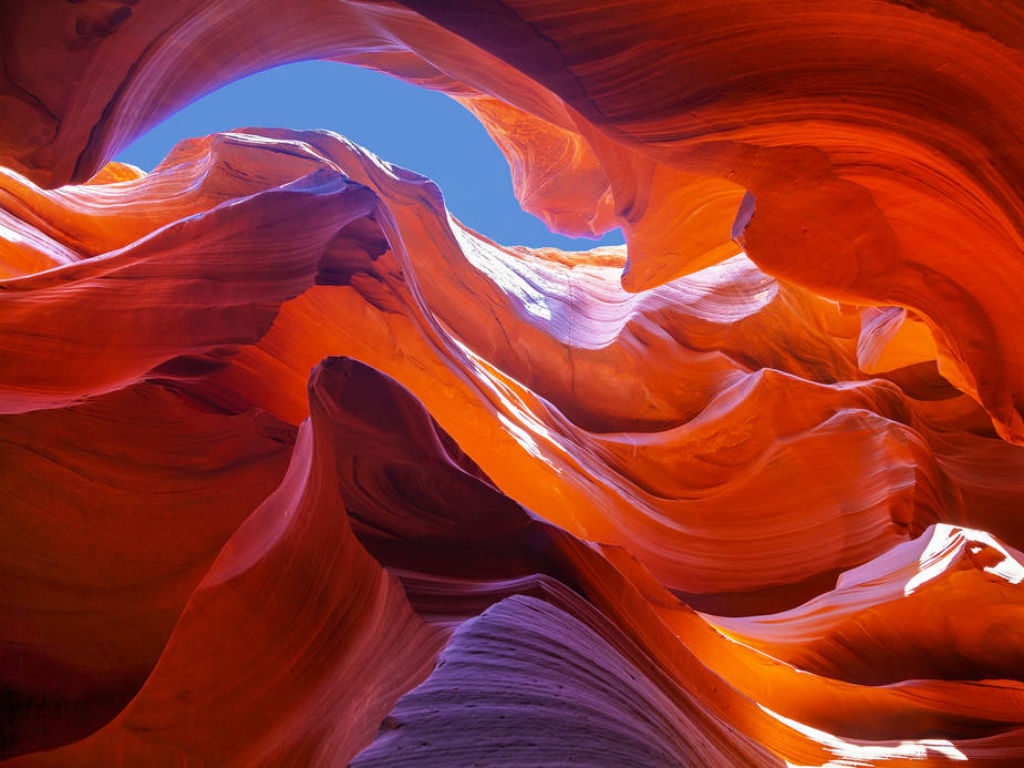 Sure, you know about the Grand Canyons, but have you heard of the Antelope Canyons? As rainwater continuously ran through the basin, extreme weathering created passageways, and over time those passageways eroded away and deepened the corridors into flowing shapes. Located in Arizona, this natural beauty is a favorite among tourists and photographers alike.
Reed Flute Caves, China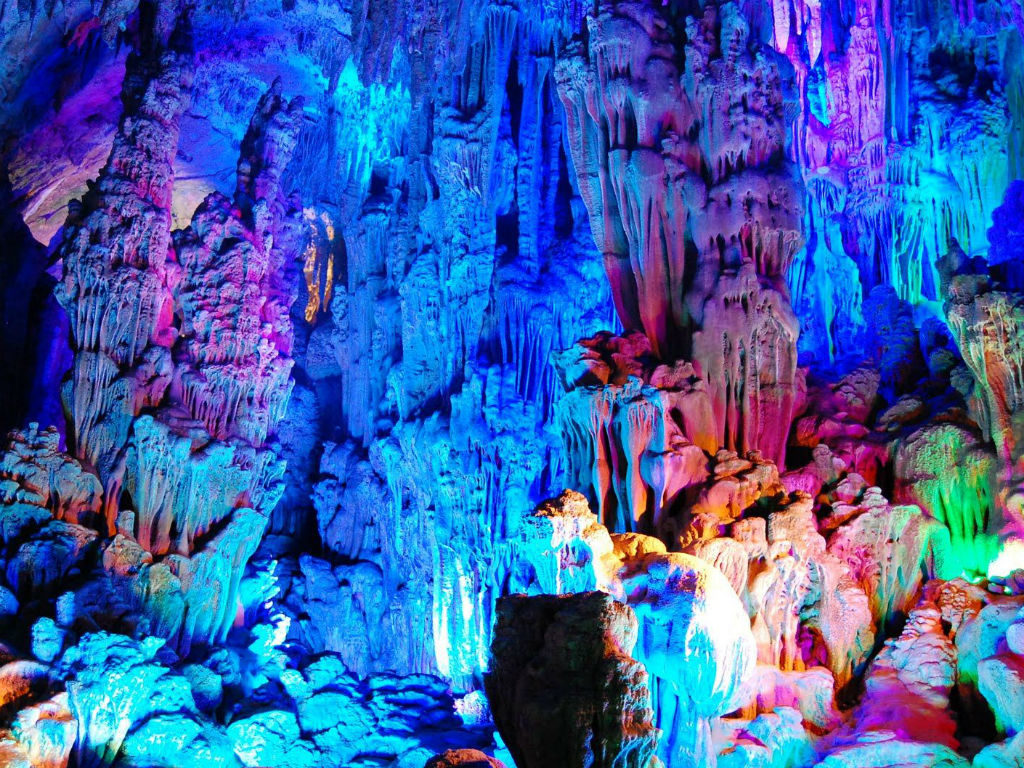 China is home to "the Palace of Natural Arts," the Reed Flute Caves. It's become a major tourist attraction and a landmark. The name comes from the reed growing outside and its natural beauty comes from the amazing inscriptions written all over the reed flutes. Nowadays, the caves are illuminated by artificial multicolored lights.
Hidden Beach, Puerto Vallarta, Mexico
Puerto Vallarta is known as a beach resort in Mexico. As a huge tourist destination, there might be one space left you haven't heard of. Rich in mystery, there lies a hidden beach in part of the Marieta islands. It's like something out of a romance novel with a sandy cavern and blue waters rushing in from the Pacific. No matter how hidden the beach claims it is, there are tours given if you know who to ask.
Fingal's Caves, Scotland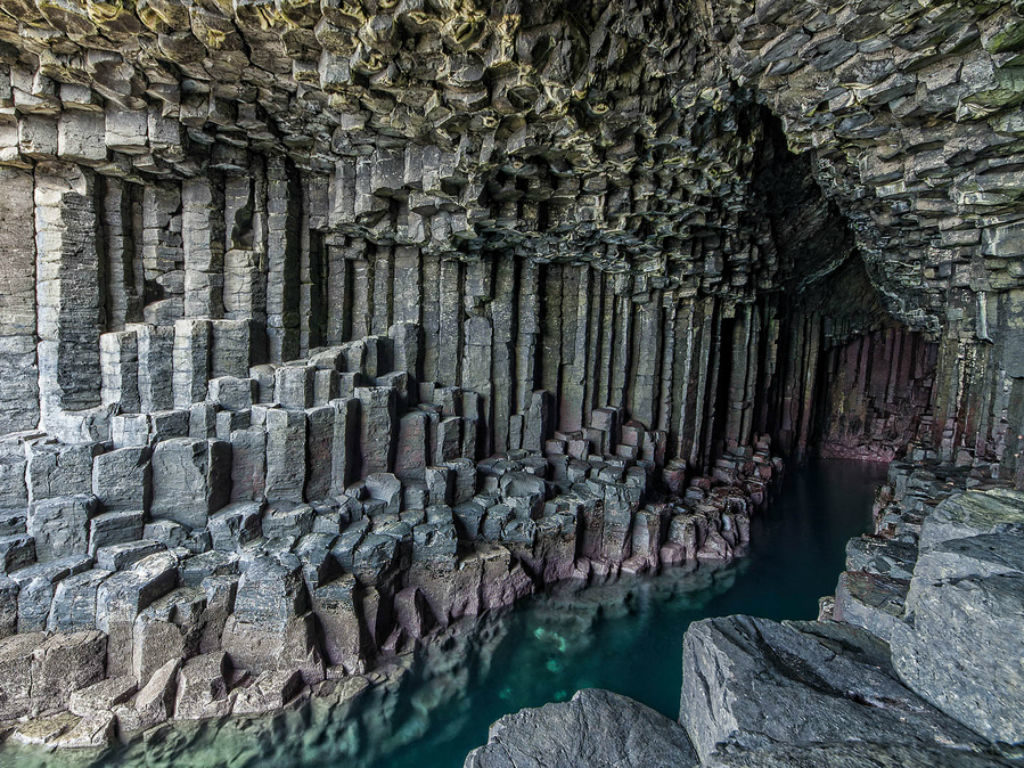 These caves in Scotland were named after a famous poem by James Macpherson. Located on the uninhabited island of Staffa, the hexagonal columns that cascade along the walls of these caves were created by cooled lava. Fingal's Caves are also notoriously known for its acoustics.
Sea of Stars, Maldives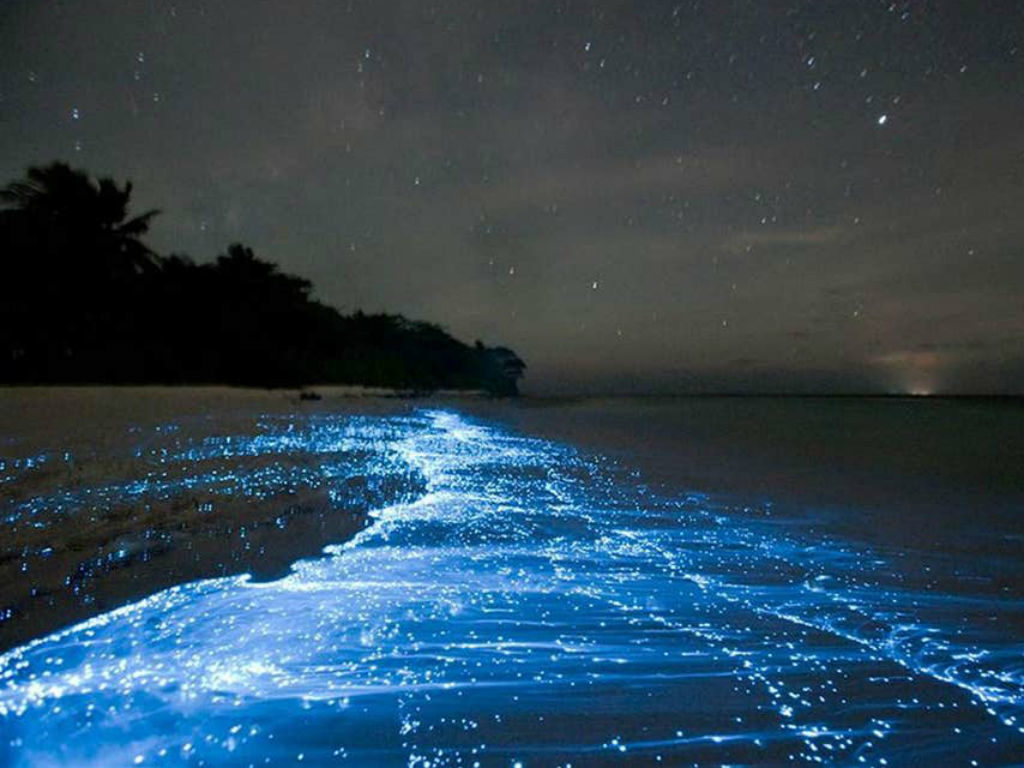 This Vaadhoo Island treasure is just that— a treasure. The Sea of Stars is famous for viewing plankton. In fact, this plankton is special because their bioluminescence works wonders with the movement of the waves. These two together cause the ocean to light up like a starry night sky.
Machu Picchu, Peru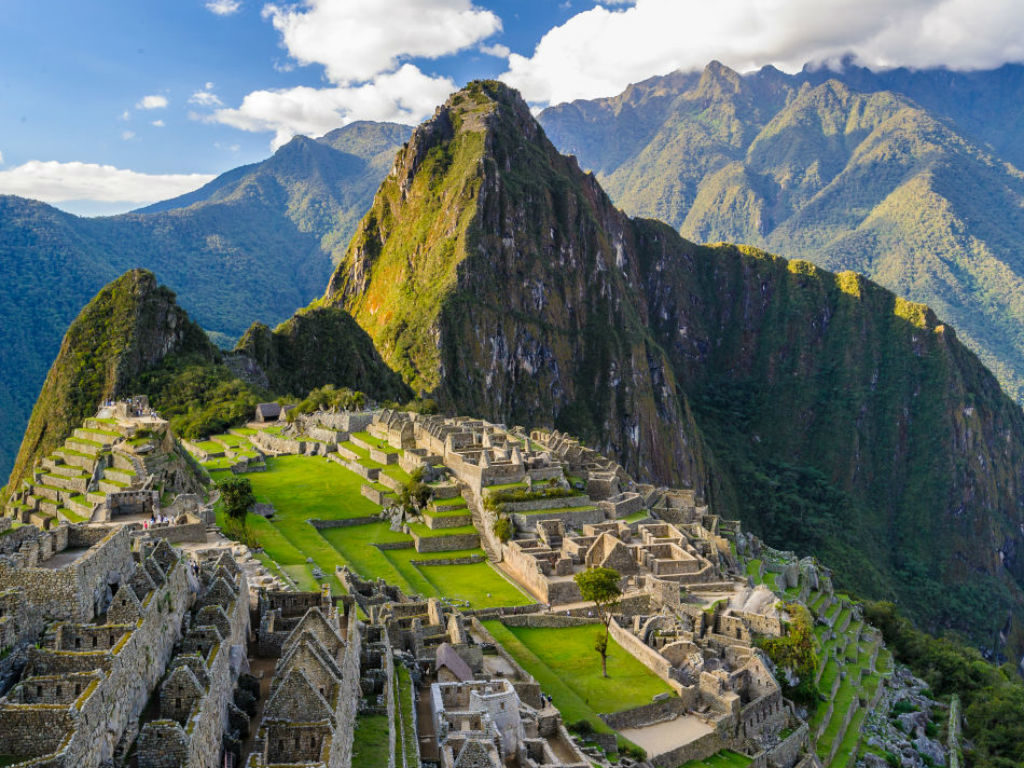 Machu Picchu is probably known best as an icon created by the Inca Empire. Nobody truly knows what this construction was even used for, but here it is— one of the world's seven wonders. Most people who visit Peru make it a point to visit and hike the site in all its glory.
Tianzi Mountains, China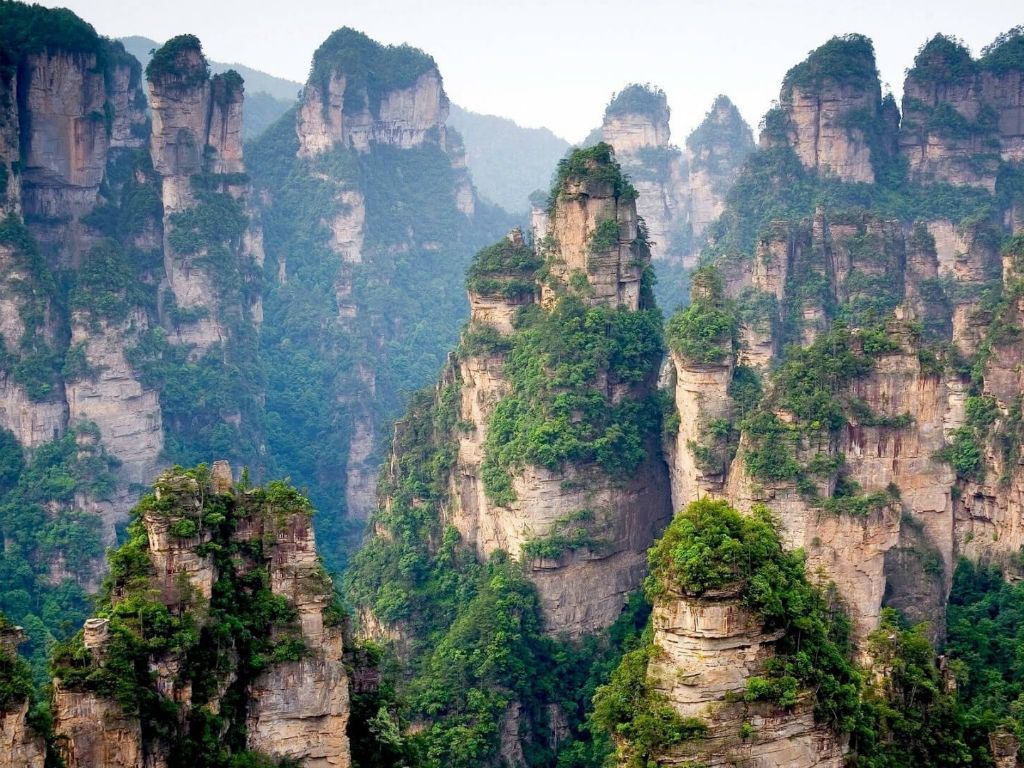 These giant mountains are almost God-like, which makes sense with a name that essentially means "son of Heaven." Made up of quartz sandstone, the Tianzi Mountains of China take up around 17,000 acres of land. They're also typically surrounded by mist. If you plan a hike along these mountains, a raincoat wouldn't hurt.
Carrera Lake, Argentina & Chile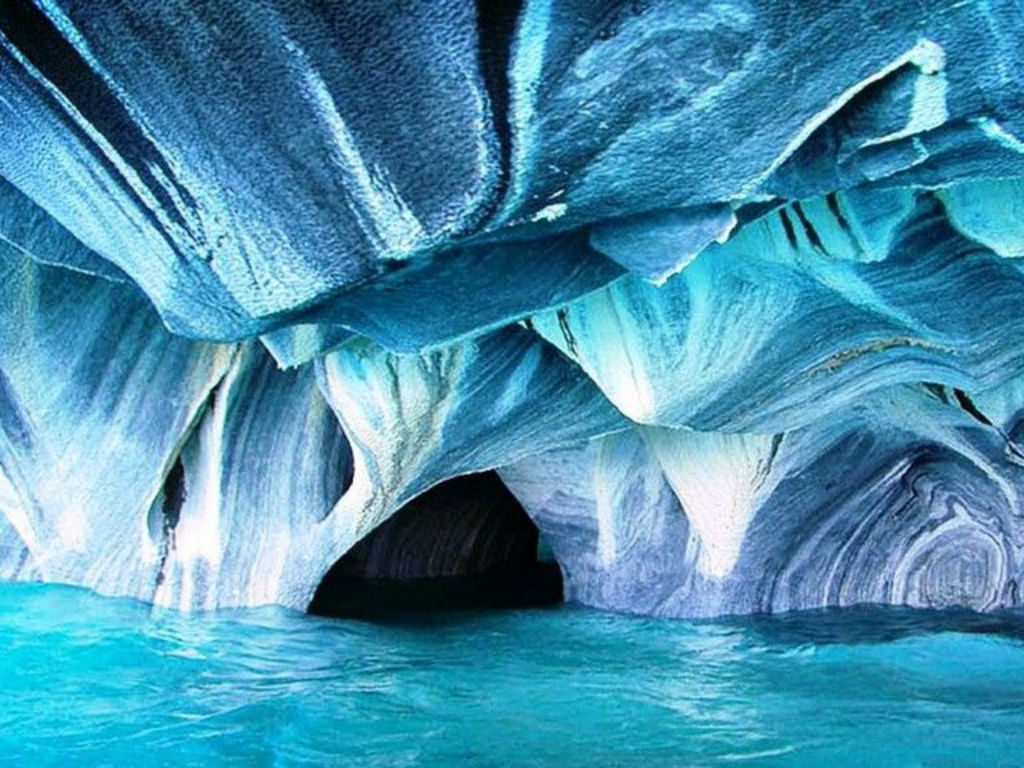 This lake has two names because it's shared between Argentina and Chile. The Carrera Lake is surrounded by the Andes mountain range and runs off into the Pacific Ocean. You might associate a warmer climate with countries like Argentina and Chile, but this area of the two countries is usually a bit cooler. To top off the mystery of this natural wonder, there are caves and caverns in the midst of the lake itself.
Zhangye Danxia Landform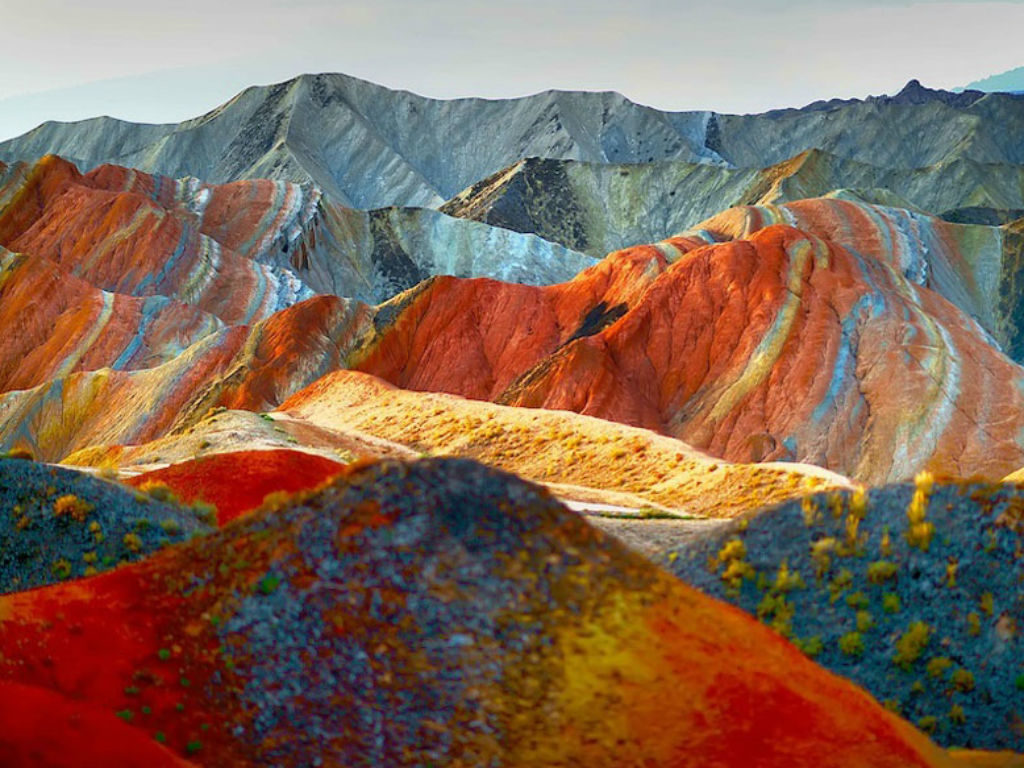 In China, the Zhangye Danxia landform resembles a bowl of Fruity Pebbles. It's recently become a quasi-national park, expanding various provinces. Noted as one of the most beautiful land areas in China, the unusual colors of these rocks leaves its visitors breathless.
Hitachi Seaside Park, Japan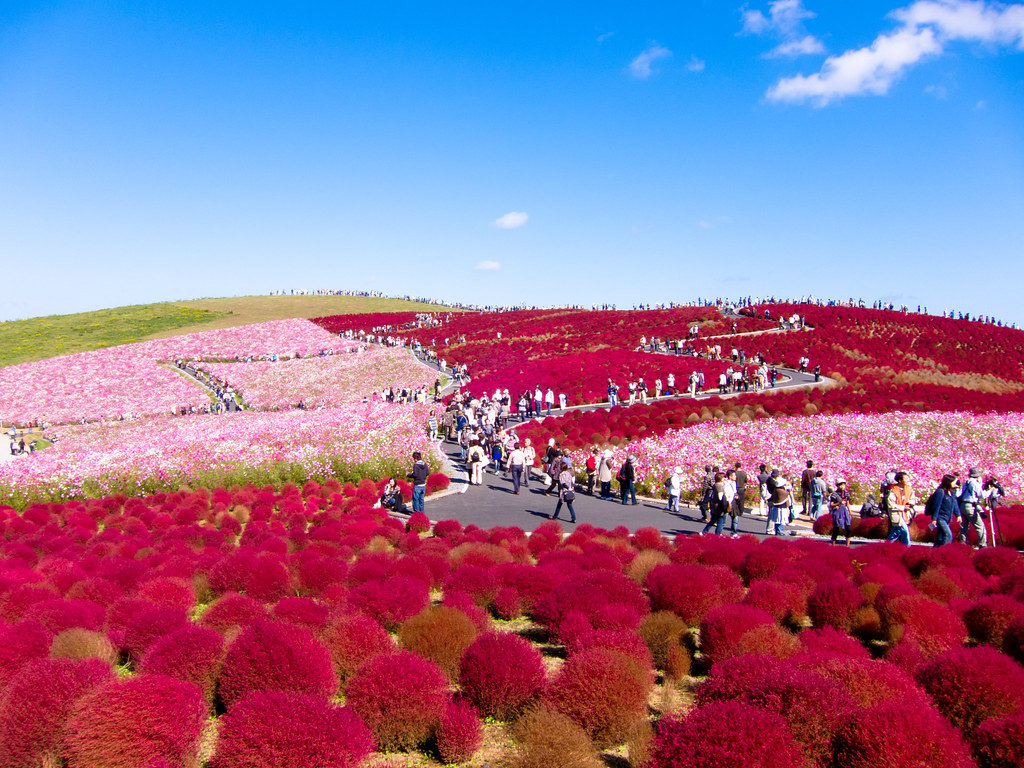 Home to a fountain of flowers blooming year-round, the Hitachi Seaside park is a Japanese treasure. It hosts the Rock in Japan Festival every year and is technically a public park. It's totally free to visit. There's really nothing keeping you from experiencing the lush beauty of florals, except maybe a plane ticket to Japan.
Pamukkale, Turkey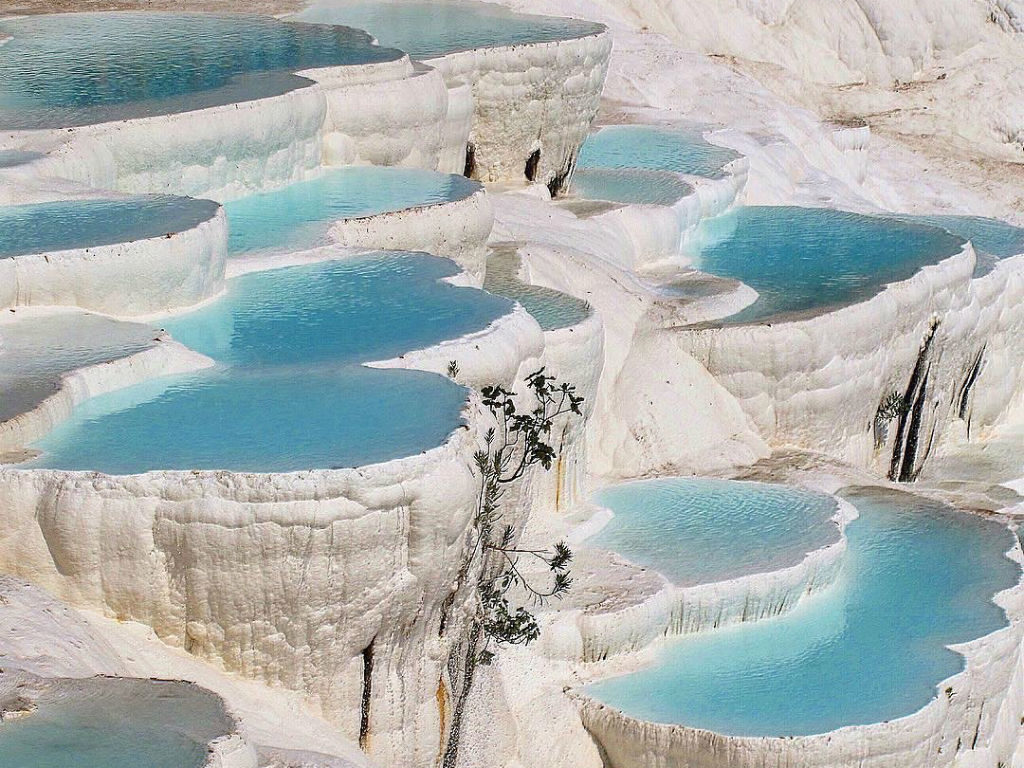 Defined by carbonite material and a flowing stream of water, Pamukkale is the "cotton castle" of Turkey. An ancient Greco-Roman city was actually built on top of the formation long ago. Although you might want to visit the snow-white foothills and thermal springs of Pamukkale, there are sections of this natural glory that are off limits because of excessive tourism.
Moraine Lake, Canada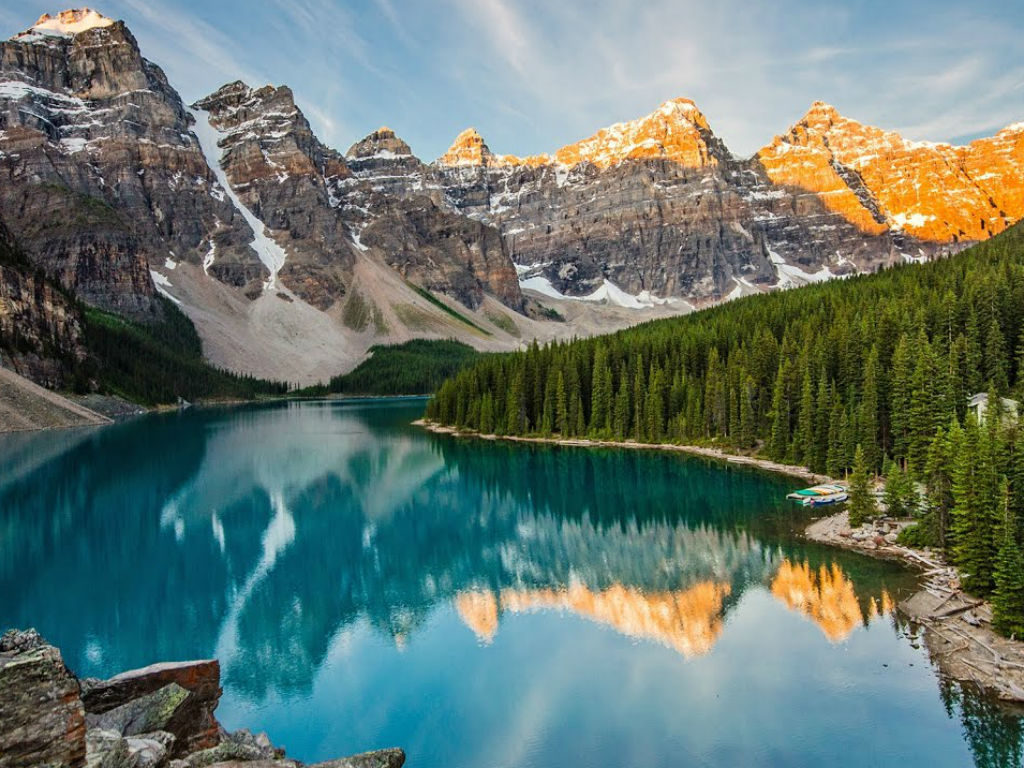 Because Moraine Lake is part of the Banff National Park in Canada, it might be one of the more protected environmental wonders in the world. Its unique and bold colors come from the glaciers that feed into the lake all day, every day. Whether you want to take a canoe out onto the water or just feel like hiking, there are many, many ways you can experience the beauty of Moraine Lake.
Tulip Fields, Netherlands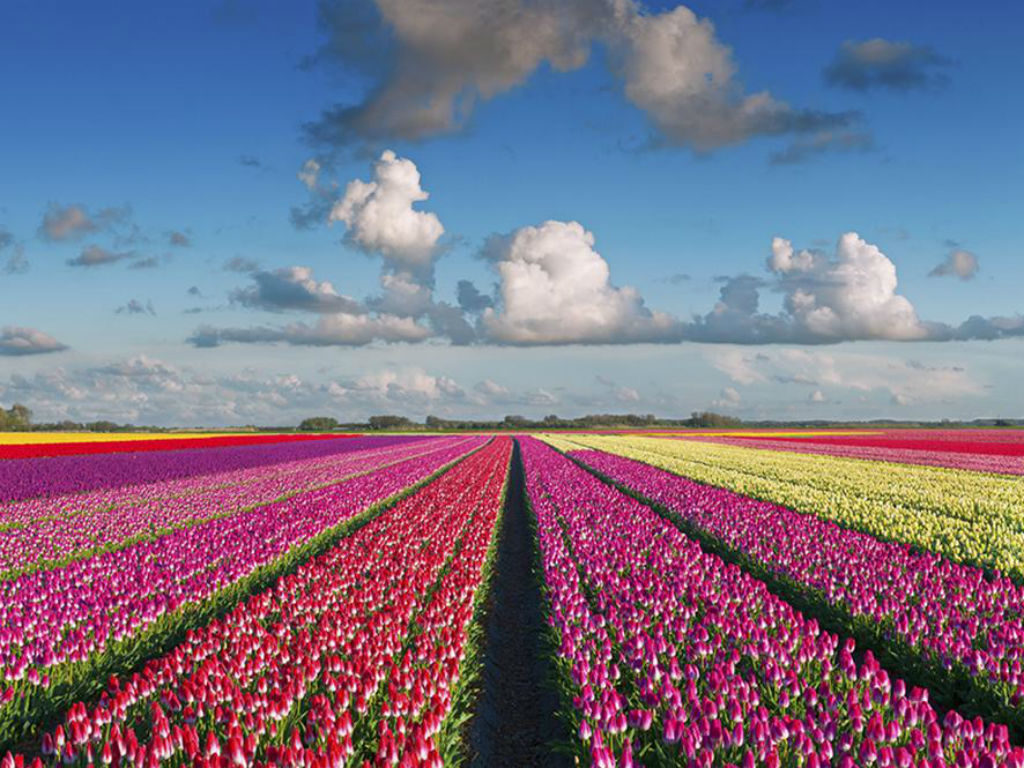 Tulip Fields aren't as hard to come by as you might think. There are even a few in the states, but none as famous or as well-known as the Tulip Fields in the Garden of Europe. Located in the Netherlands, this garden is filled with approximately 7 million flower bulbs year round. But just because it's known for its tulips; daffodils, roses, and carnations can also be seen in this South Holland province.
Lavender Fields, France
Actually known as Provence, these lavender fields are all over the place in this province of France. The flowering season of the lavender is from mid June to July, which is when you'd want to make travel arrangements so as not to miss them. If you do happen to miss the lavender fields, the province of Provence is the home to various other wonders worth exploring.
Benagil Caves, Portugal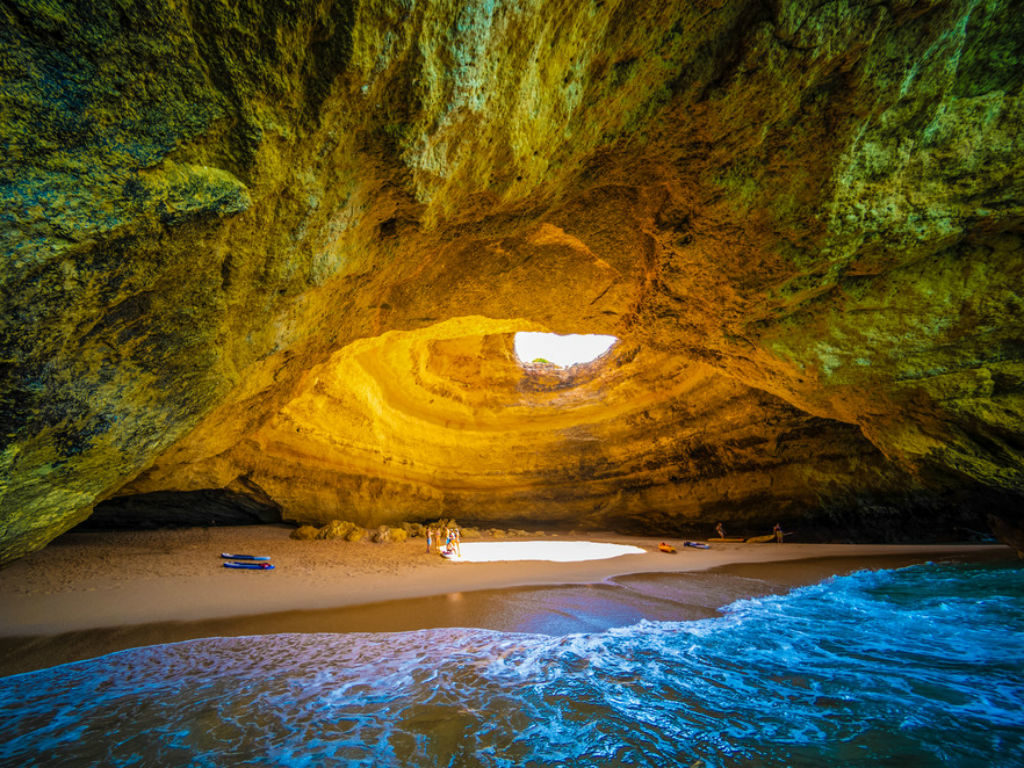 This small Portugese village's economy used to rest on ocean fishing. Nowadays, the village of Benagil's economy is dependent on tourism. Located near the Marinha Beach, Benagil's caves are the most popular of the maritime caves in Portugal.
Tunnel of Love, Ukraine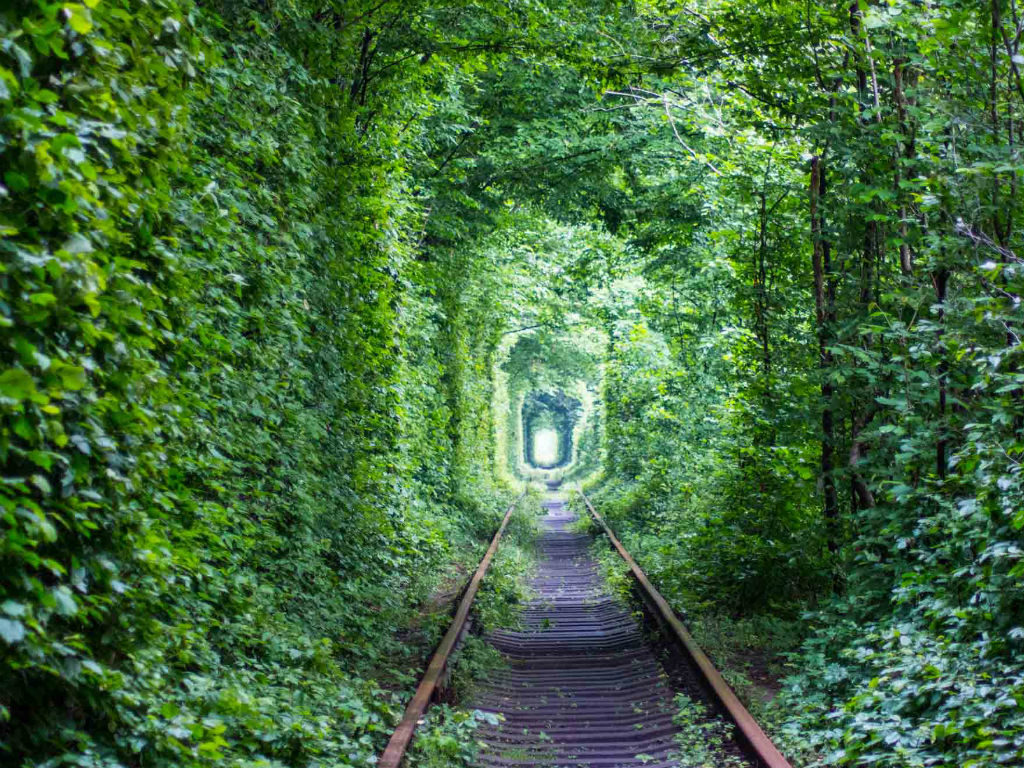 The Tunnel of Love is a part of an industrial railroad in Ukraine. Still completely functional, the tunnel is surrounded by greenery and extends as far as 3 miles. It's known as a place where couples go on walks, hence the "love" bit in 'Tunnel of Love.'
Mendenhall Ice Caves, Alaska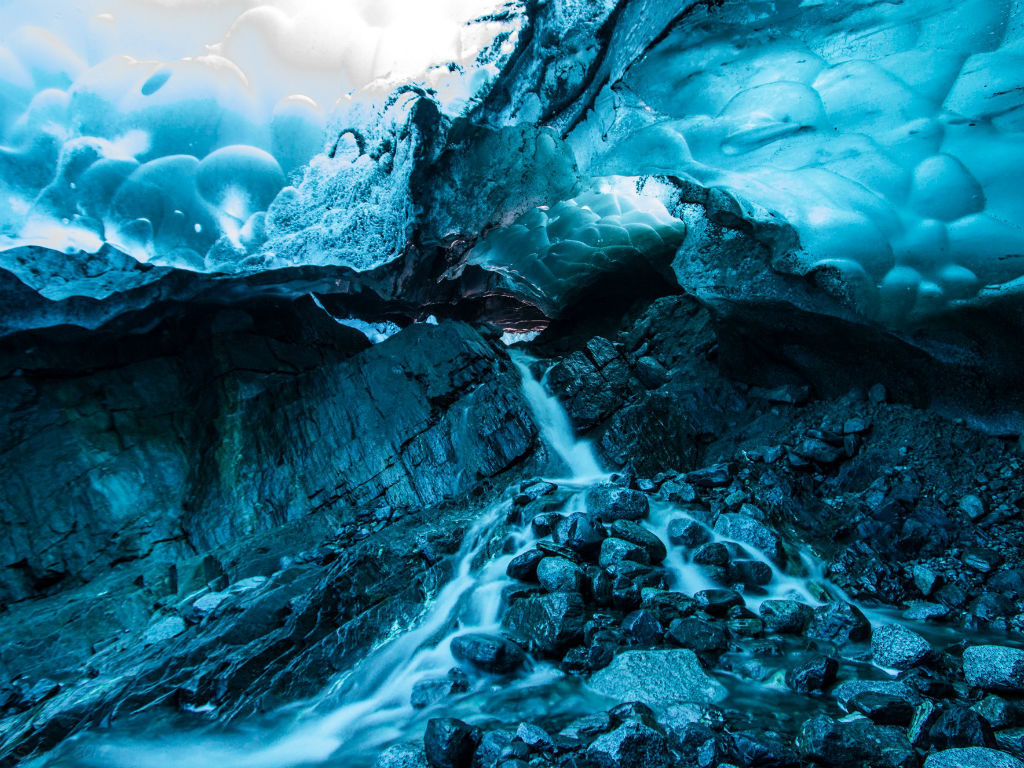 There aren't many times or places where you can experience multiple stages of matter at once. This is the case for the Mendenhall Ice Caves in Alaska, where you get to experience the flowing water inside the glacier above you while standing on the ice of the same glacier below you. This wonder does require some work— having to physically kayak to the edge of ice and climb across the glacier itself. If you planned on visiting anything, this might be the one wonder to visit. It's receding incredibly fast due to the global warming phenomenon.
Iguazu Falls, Brazil & Argentina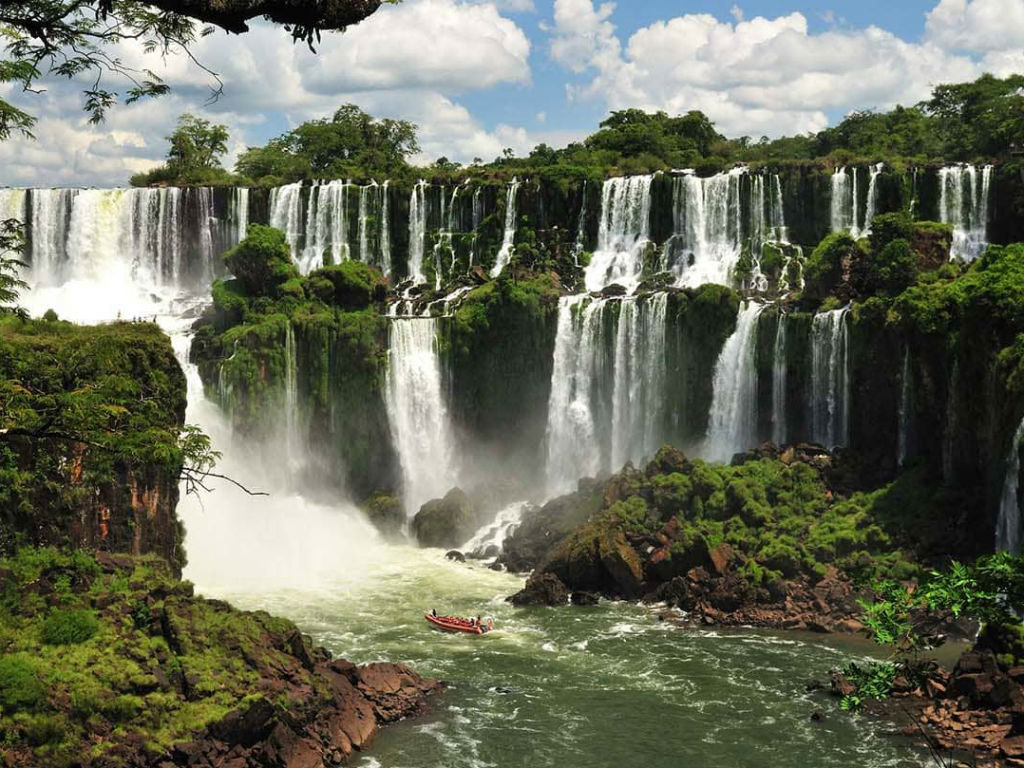 Iguazu Falls acts as both an environmental beauty and a gerrymander. Made up of the waterfalls of Iguazu River in both Brazil and Argentina, the Iguazu Falls makes up the largest waterfall system in the entire world. The falls also acts as a natural border between Brazil and Argentina.
Pyramids of Giza, Egypt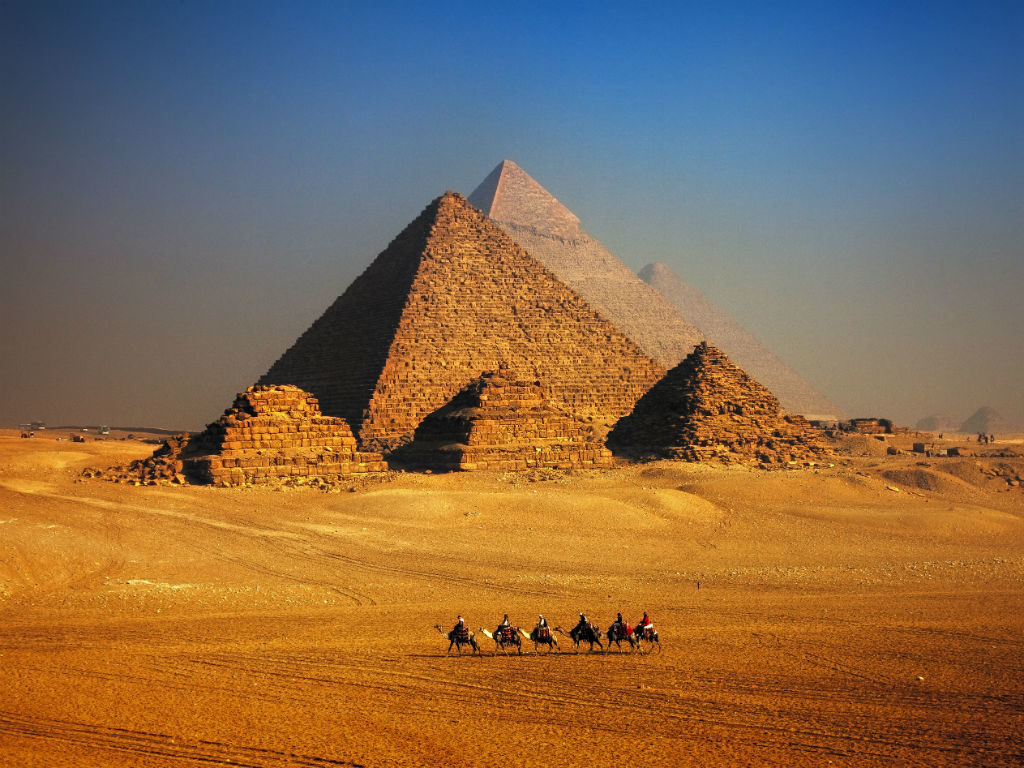 Even today, it's still a mystery as to how the Pyramids of Giza were built. It's the last of the Ancient Seven Wonders of the World that still exists. How the Egyptians managed to create a natural wonder that withstands time is beyond us. It'd be a shame to never see them in person.