Have you ever wondered what Disney princesses would look like as real people? The exceptionally talented illustrator Jirka Vinse has created artwork showing your favorite Disney heroes as real world characters and the result is absolutely astonishing.
Briar Rose from "Sleeping Beauty"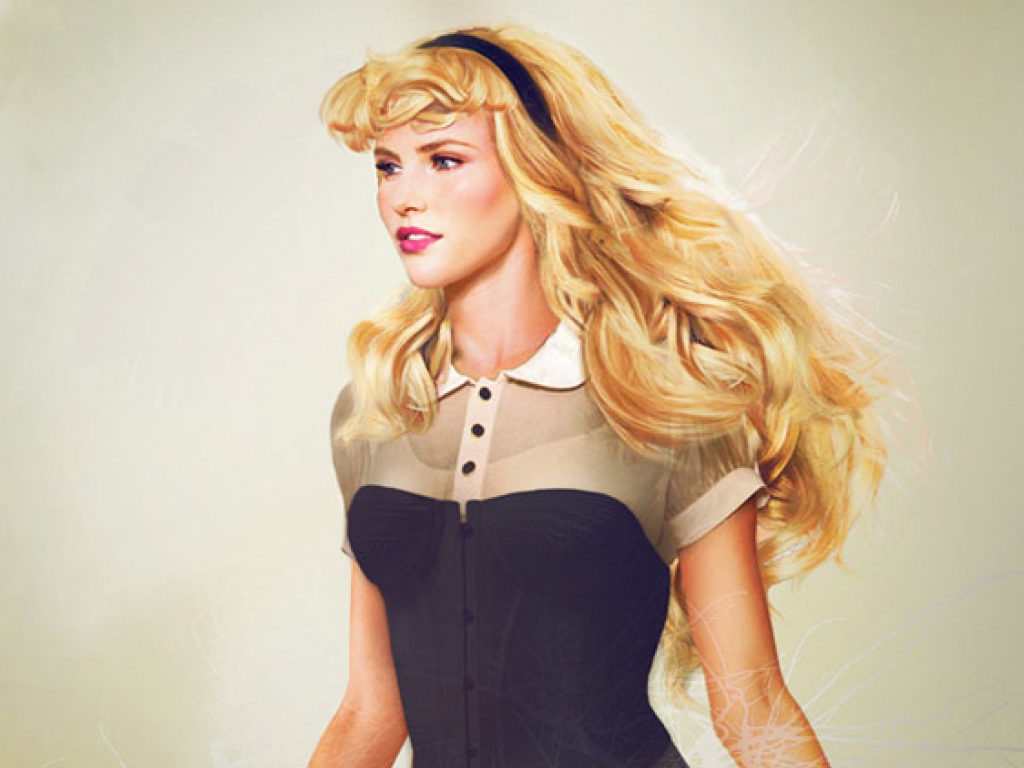 "Sleeping Beauty" is one of, if not the, most visually stunning movies of all time. Here we see Briar Rose, not yet aware of her true identity as Princess Aurora.
Artist Jirka Vinse loves the attention these pieces have attained him, saying that he loves when viewers enjoy his work "... whether it is feeling nostalgic and reconnecting with these characters on a new level, or just getting a sense of joy in seeing something that visually floats their boat."
Moana from "Moana"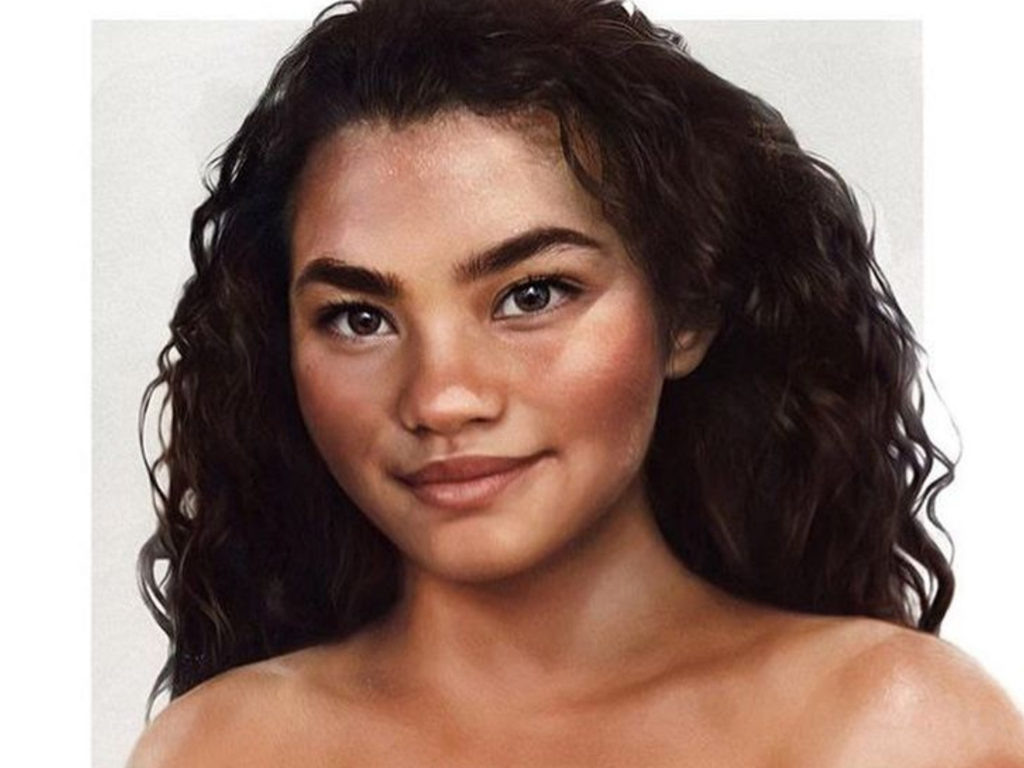 Considering the level of detail the House of Mouse poured into her photorealistic CGI world, it's no surprise that Moana of Motunui looks wonderfully natural in the real world.
Ursula from "The Little Mermaid"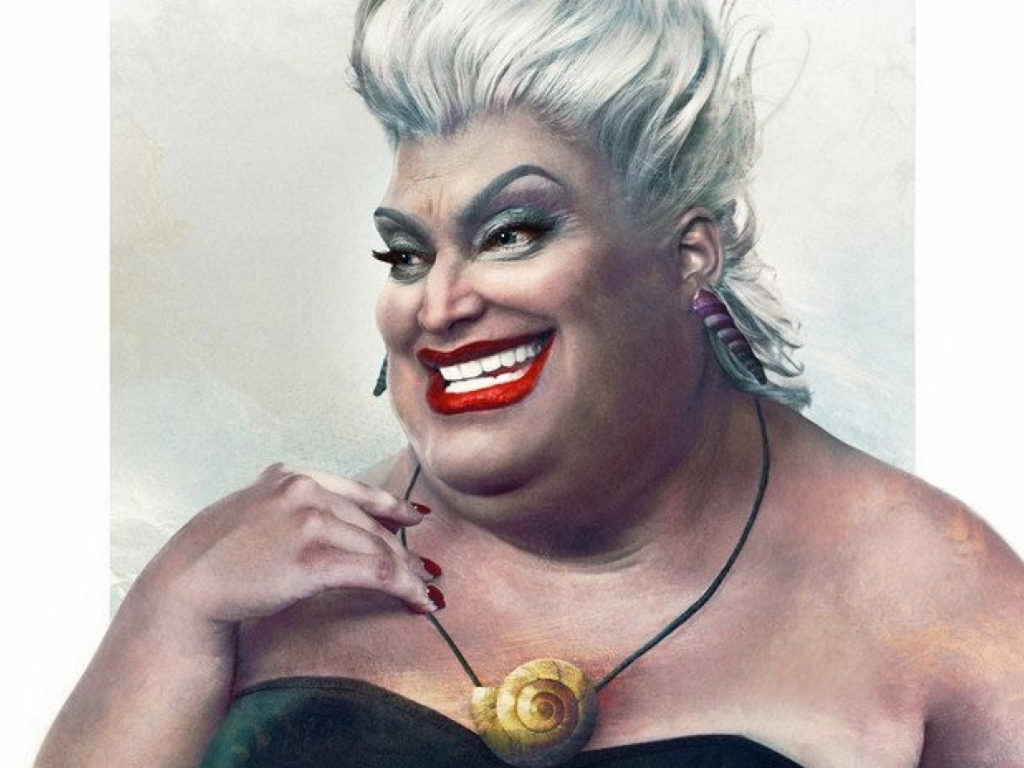 Pity any poor, unfortunate soul who gets in her way. Ursula was originally inspired by popular drag queen Devine, and Vinse appears to have borrowed from the real life actress' signature look in bringing the sea witch to life.
Gaston from "Beauty and the Beast"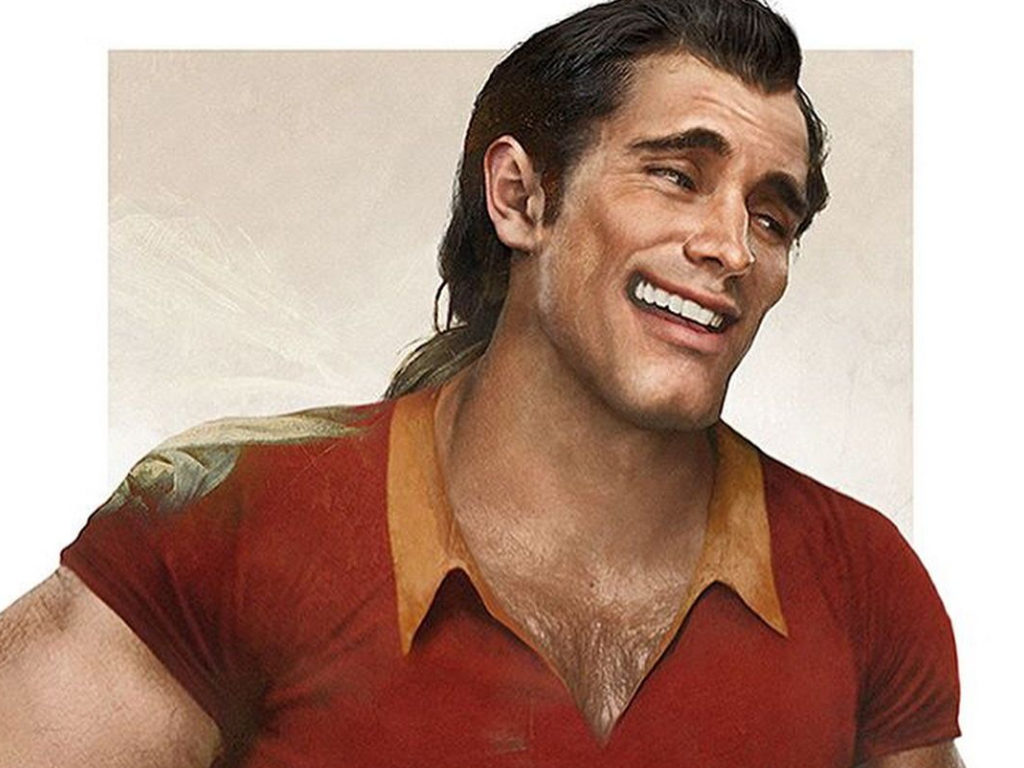 No one looks as good in real life as Gaston! He's got that swell cleft in his chin, and every last inch of him's covered in hair— what more could you ask for?

Cinderella from "Cinderella"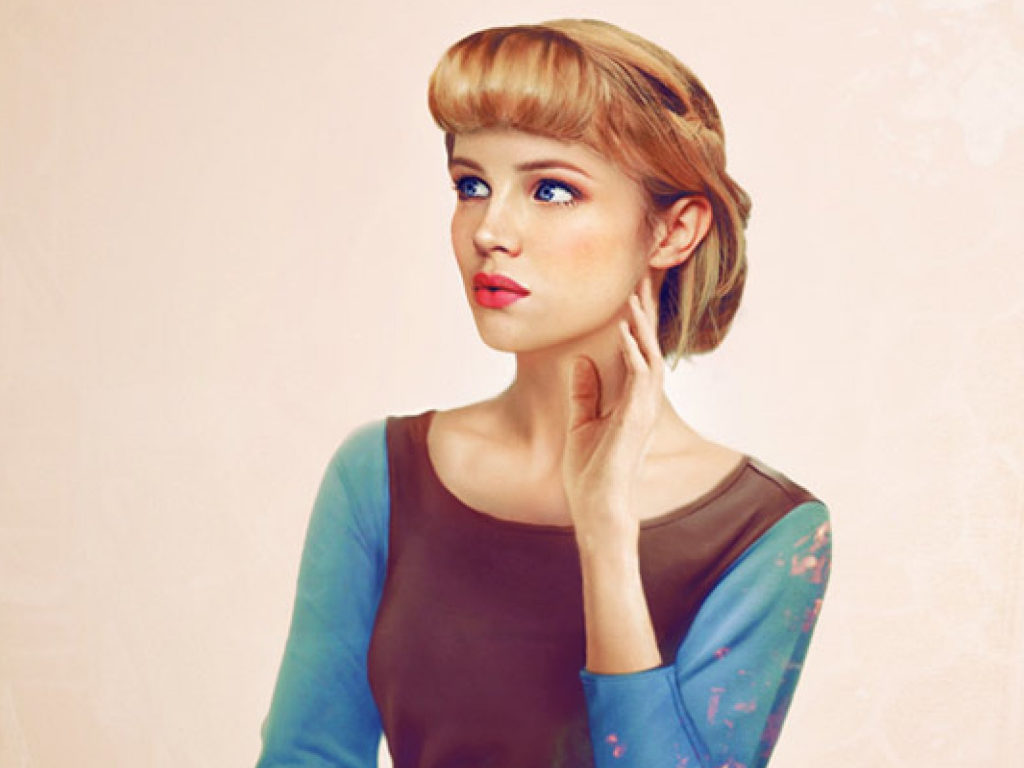 There's no denying it: Cinderella's realistic portrait is a real dream come true. Just don't think about how her dress is probably covered in equally-realistic mouse droppings.
Jasmine from "Aladdin"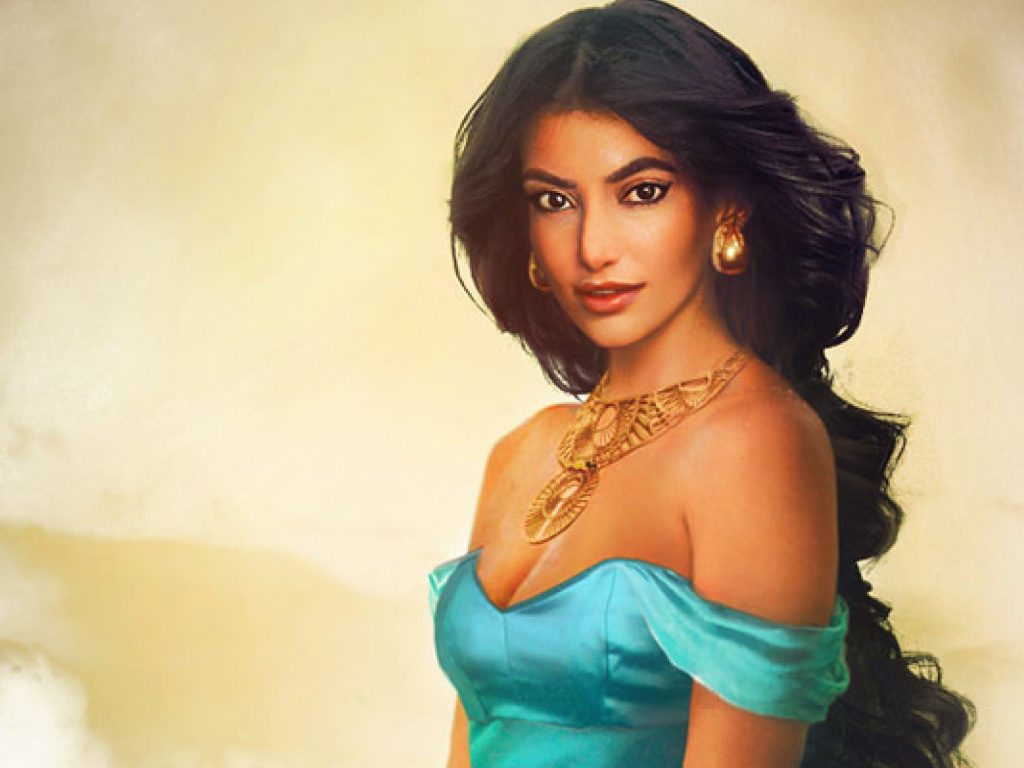 Princess Jasmine is ready for a whole new world of live action here. She certainly won't go speechless, even if she's not a dead ringer for Naomi Scott.
Elsa from "Frozen"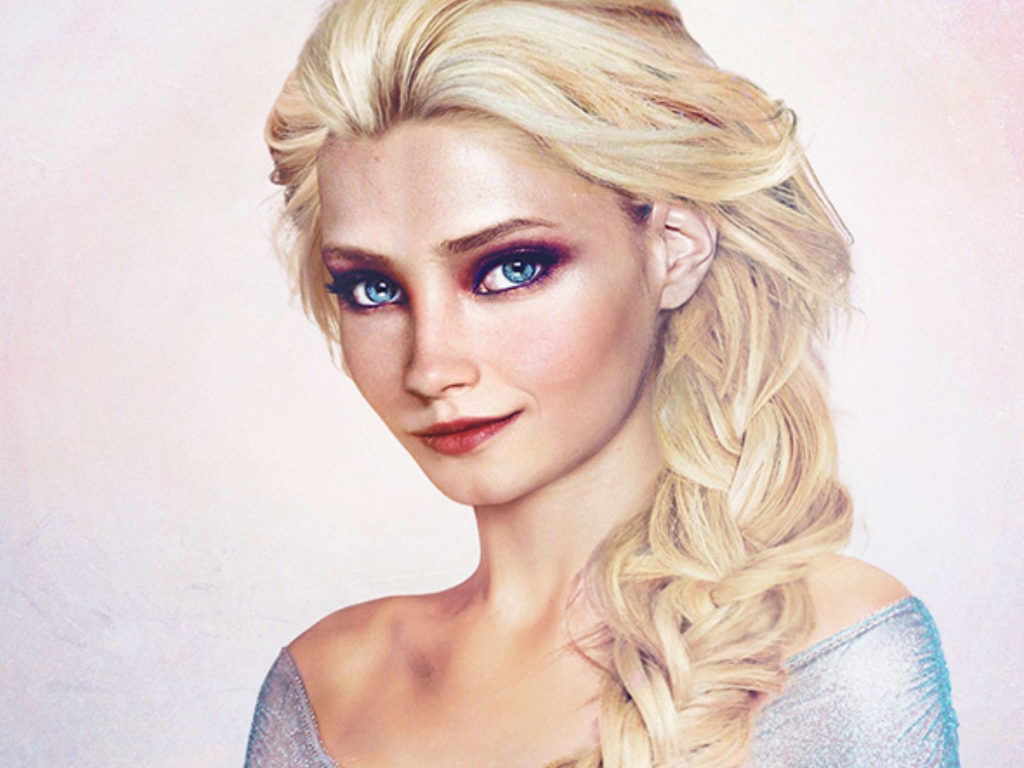 Here's an interesting one: Vinse appears to have based Elsa on Kirsten Dunst, most famous for playing Mary Jane Watson in the "Spider-Man" movies. Many of Vinse's reimagined Disney characters are based on the faces of real people, mixed with the features and accessories of the Disney character he is creating.
Anna from "Frozen"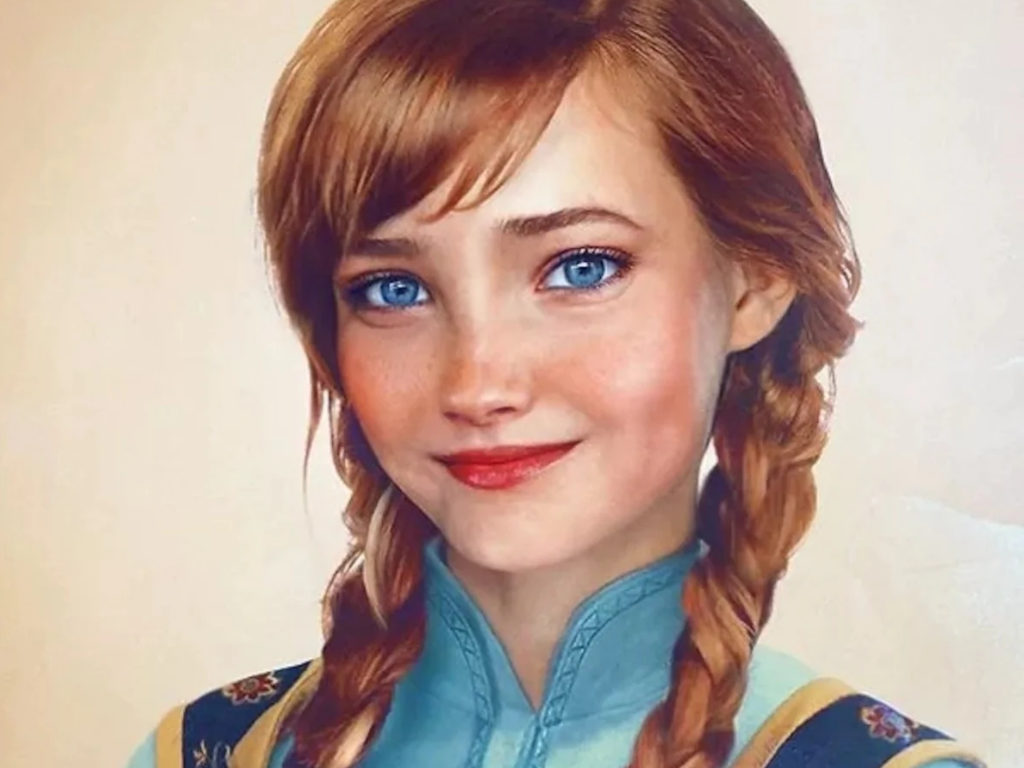 Anne definitely resembles the redheaded actress Emma Stone, and the artist is transparent about the methods he uses to create these works of art. "I've been inspired by the idea of re-envisioning these characters that we all know and love, in a way I would imagine them to look like if they were more real, while still staying somewhat true to their original character designs," Vinse told AOL.
King Triton from "The Little Mermaid"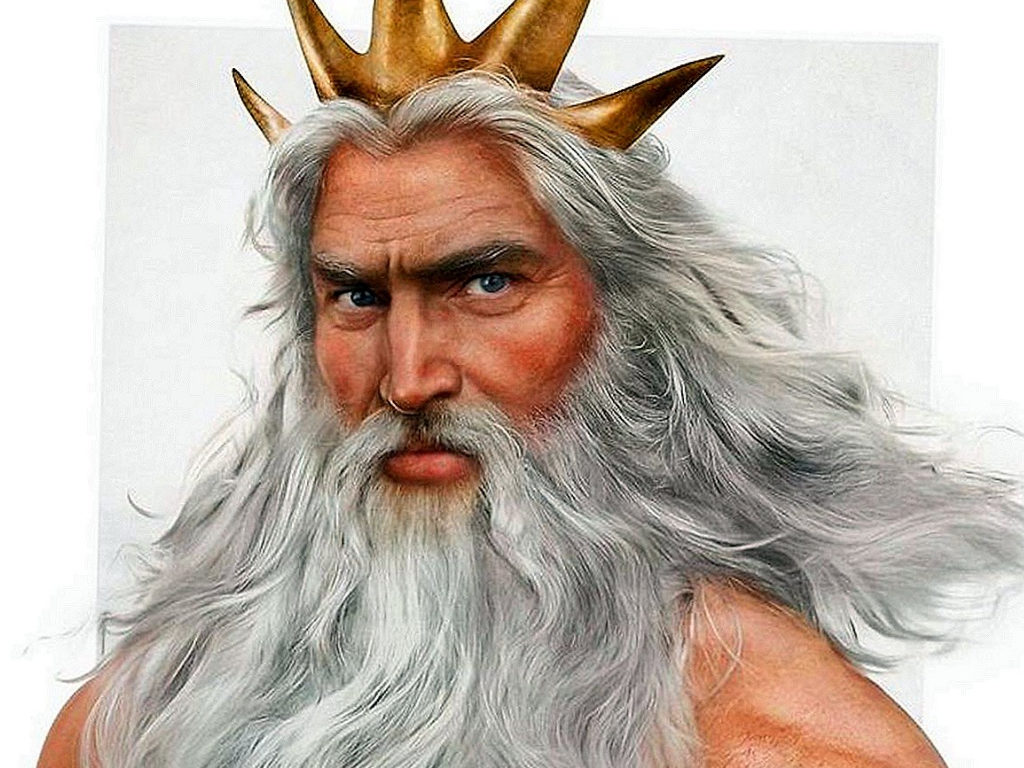 King Triton's stern look creates a real palpable feeling of disappointment. What's that you're holding? A phone from the human world? Disgusting.
Lady Tremaine from "Cinderella"
Cinderella's stepmother Lady Tremaine looks similarly disappointed in you. Did you sweep the fireplace yet? No, you may not go to the ball! Get back to work!
Megara from "Hercules"
Now here's a character we can all relate to. Megara, the coolest of all Disney heroines, deserves more love and respect. Her friends call her Meg, or at least they would if she had any friends.
Tiana from "The Princess and the Frog"
Tiana looks so utterly perfect that this illustration could be confused for a photo at first glance. Maybe she's not quite alive, but she's almost there.
Prince Naveen from "The Princess and the Frog"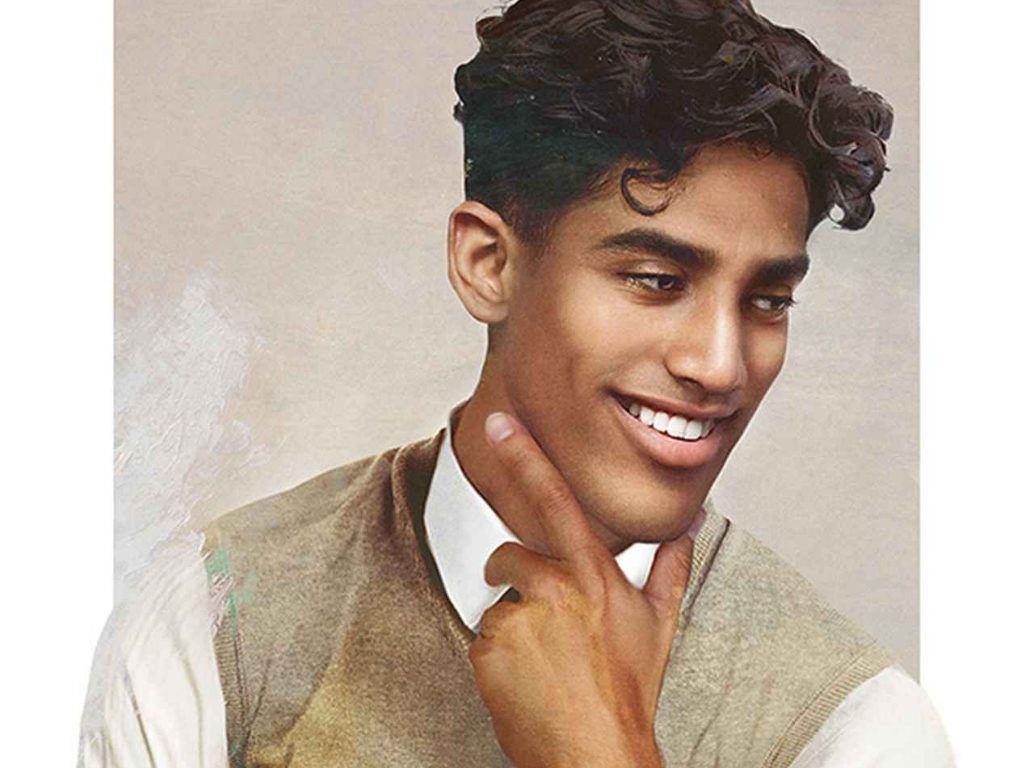 Where would Tiana be without her beloved Prince Naveen? Well, she wouldn't have been turned into a frog, that's for sure! Good going, Naveen.
Kristoff from "Frozen"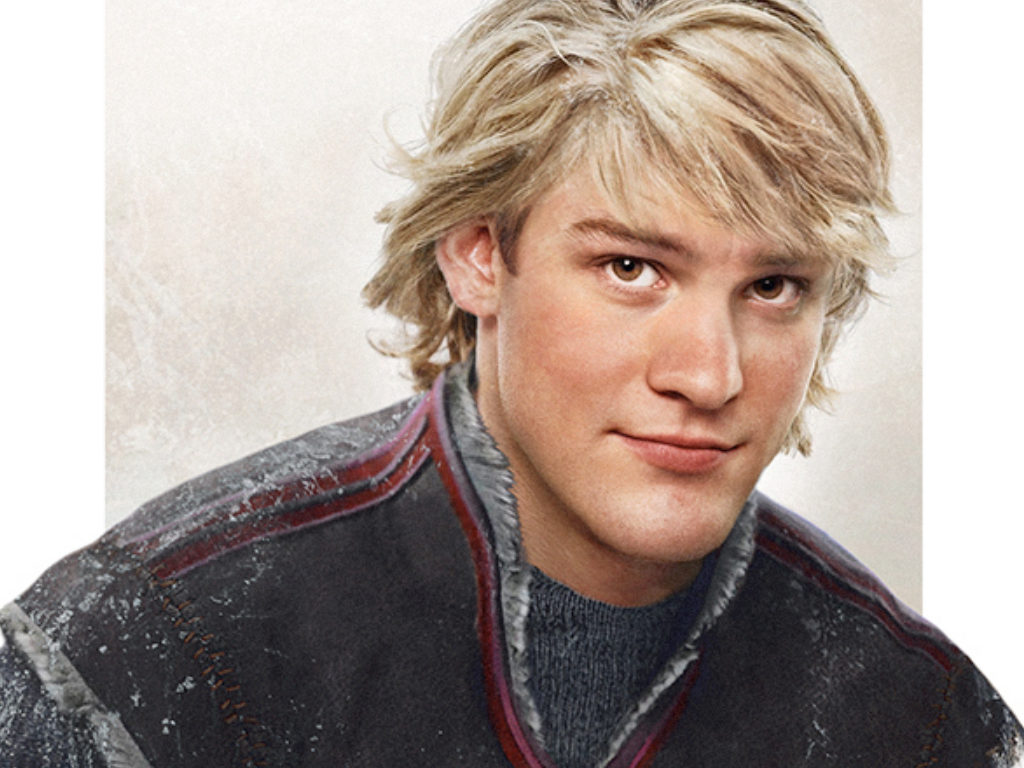 The "Frozen" movies' answer to Han Solo, Kristoff, looks utterly believable in this picture. He's ready to hop into his beloved transport and team up with his furry best friend— and he'll probably fall in love with a Princess along the way.
Flynn Rider from "Tangled"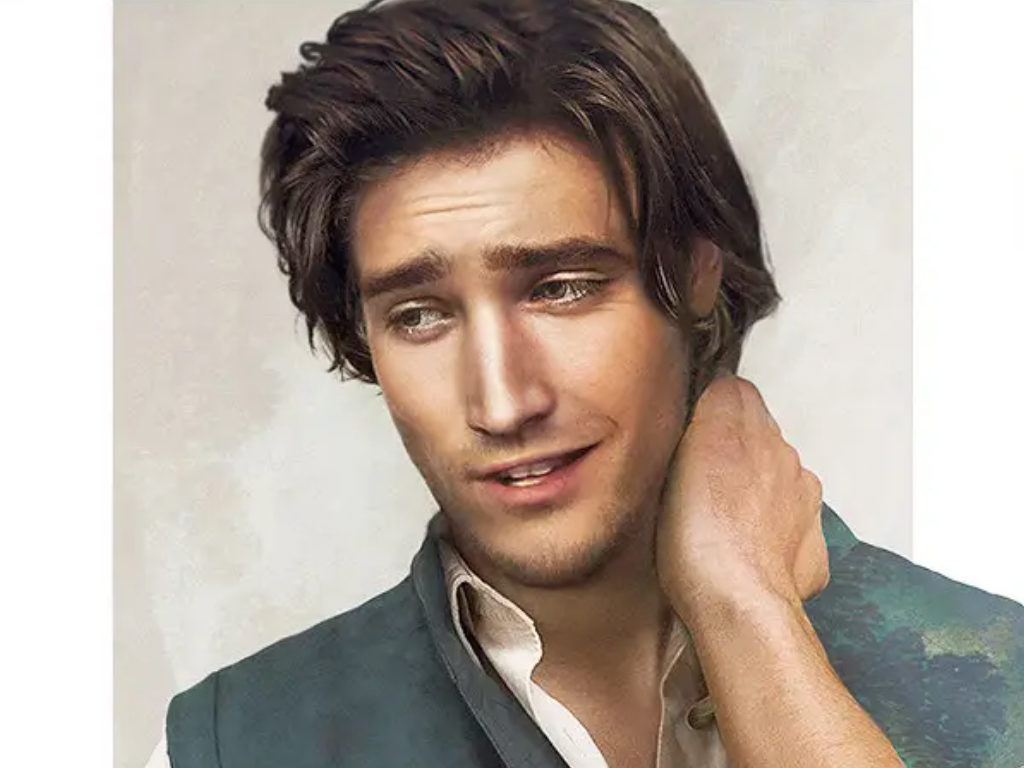 This version of Flynn Rider does something that most pictures fail to achieve: somehow, against all odds, Vinse got his nose right!

Pocahontas from "Pocahontas"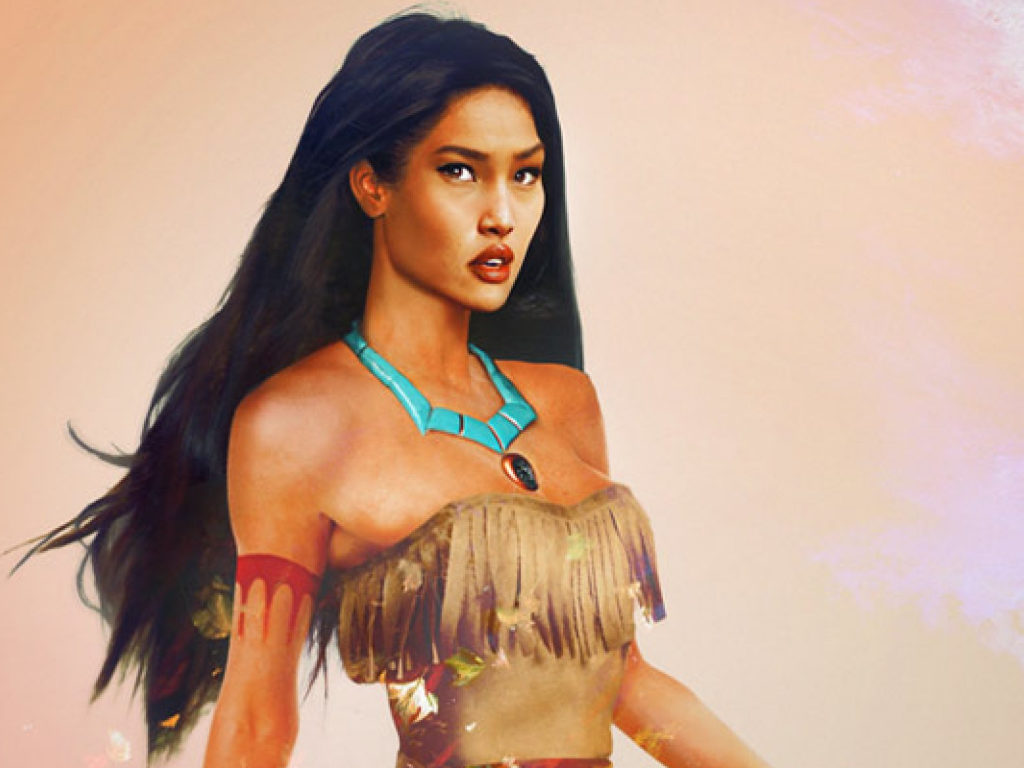 Pocahontas is ready to paint with all the colors of the wind. This picture looks so good that you'll almost forget the real John Smith was a creep and that Pocahontas was a child when he met her.
Mulan from "Mulan"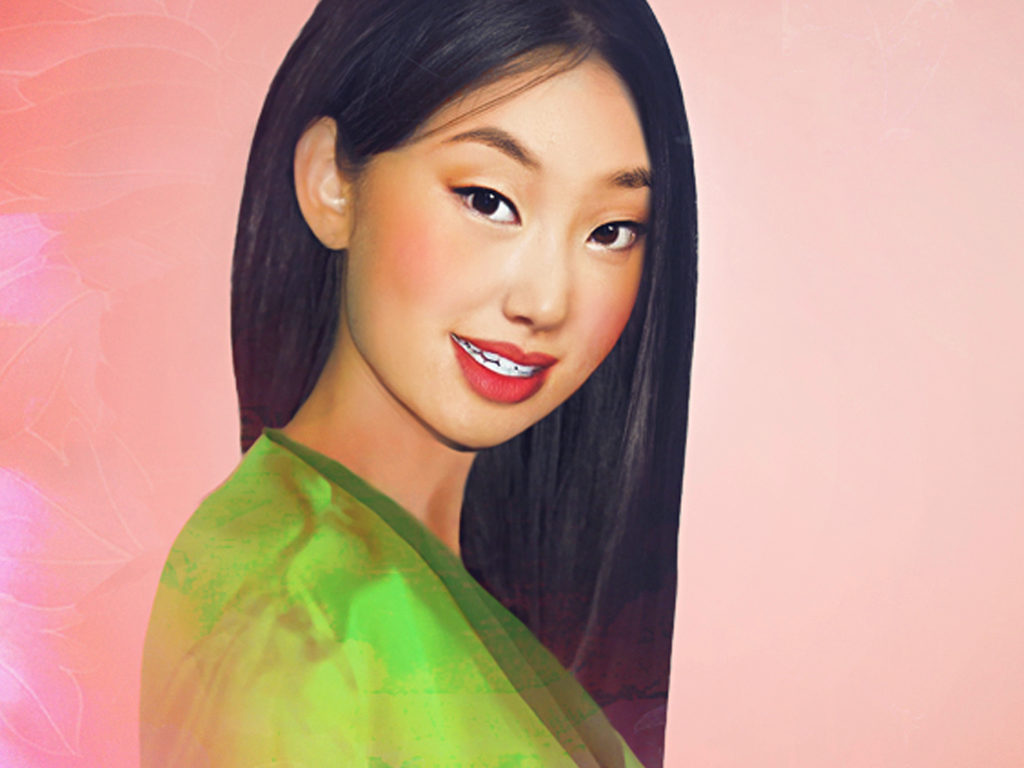 Who is this girl I see staring straight back at me? Mulan might not be too pleased with her reflection, but Vinse makes her look lifelike and ready to fight the Huns.
Li Shang from "Mulan"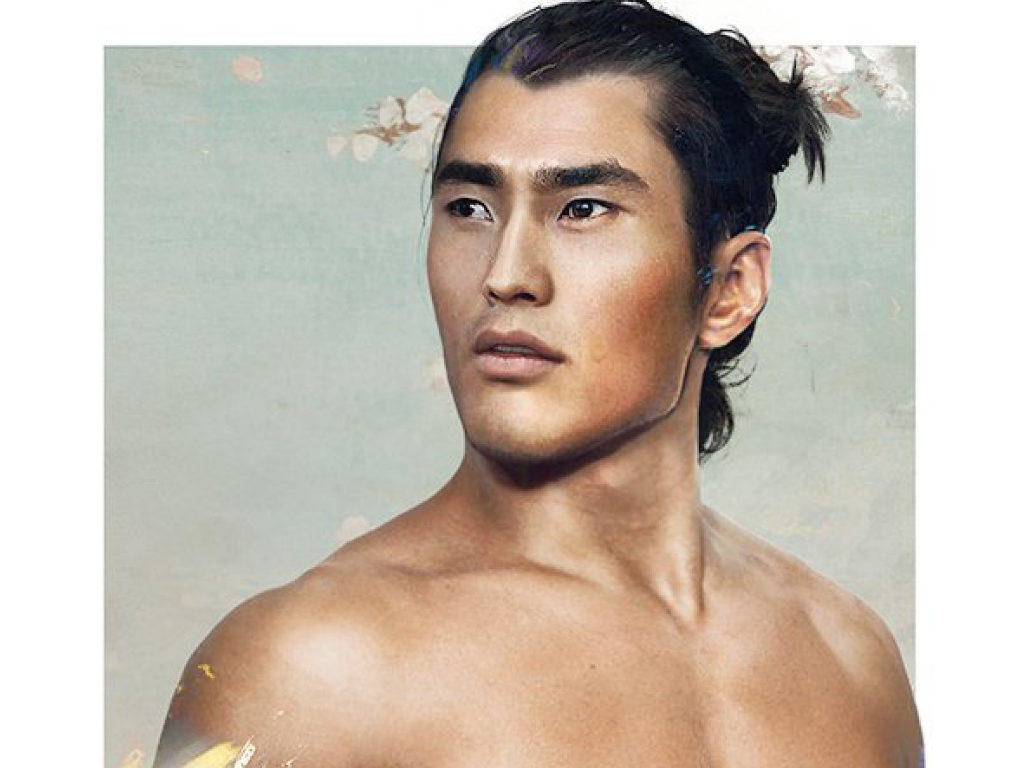 Li Shang is just about ready to make a man out of you, and if you're smart, you'll let him. As this character doesn't feature in the "Mulan" remake, this is the closest we'll get to seeing the hottest Disney guy in live-action.
Prince Adam from "Beauty and the Beast"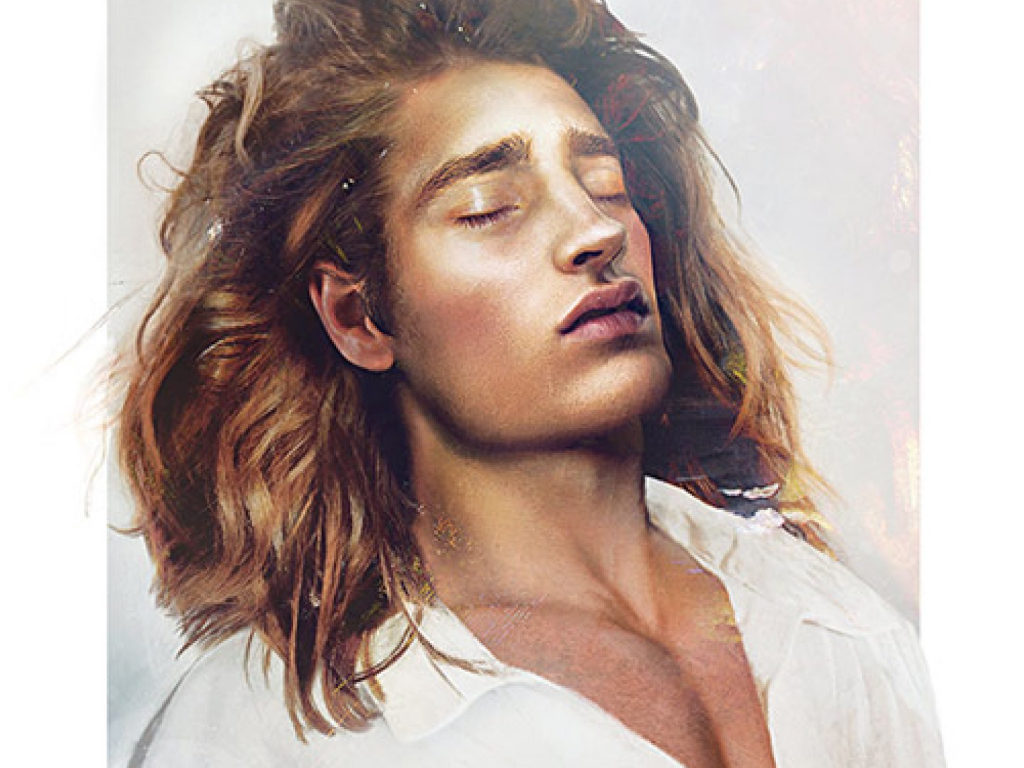 Here's Prince Adam, seemingly having just finished transforming back into a human. There's nothing beastly about his appearance now!
Prince Eric from "The Little Mermaid"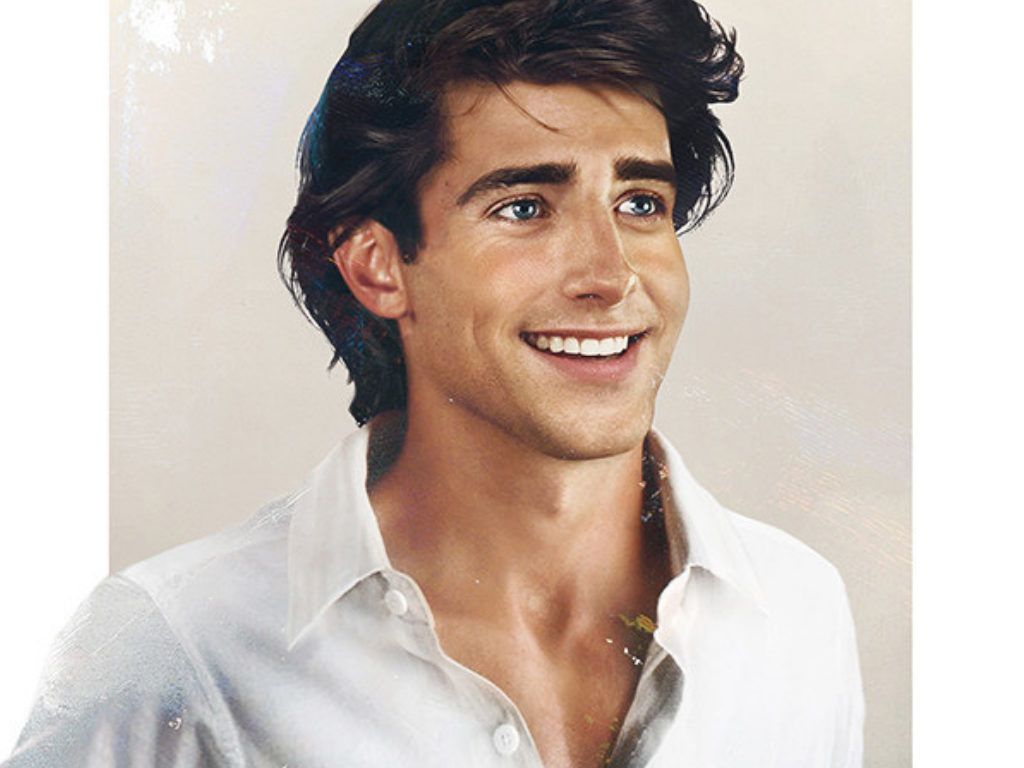 Here's hoping this live-action Prince Eric can swim better than this cartoon counterpart, because he's about to drown in adoration from all his longing fans.
Ursula's Disguise from "The Little Mermaid"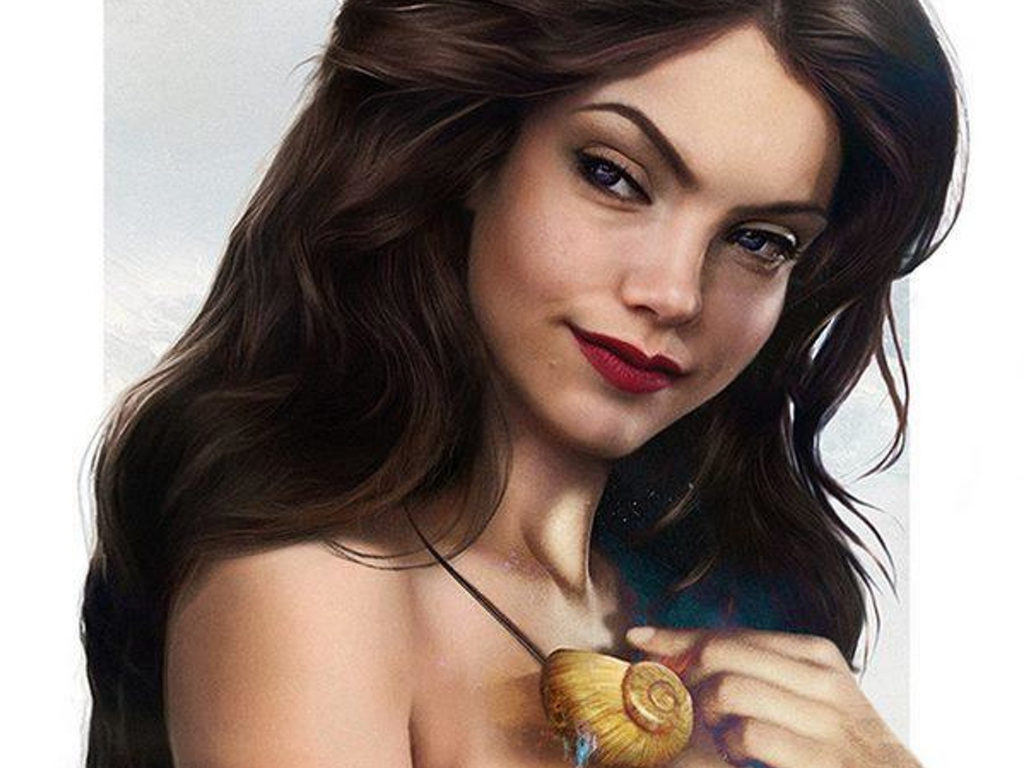 Watch out, Eric! Ursula's human disguise looks perfect, but don't let it fool you, no matter how pretty her voice might be.
Maleficent from "Sleeping Beauty"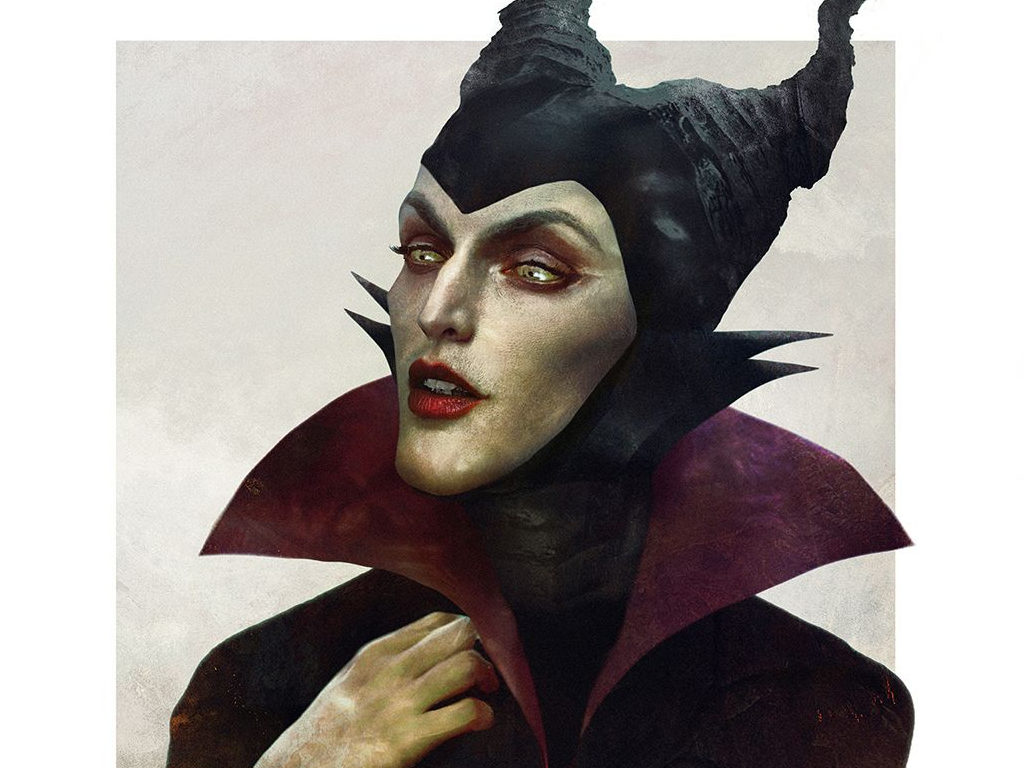 Here's a pro tip: always invite Maleficent to a party. She might be a bit of a buzzkill, but you're far better off having her there than making her angry.
Ariel from "The Little Mermaid"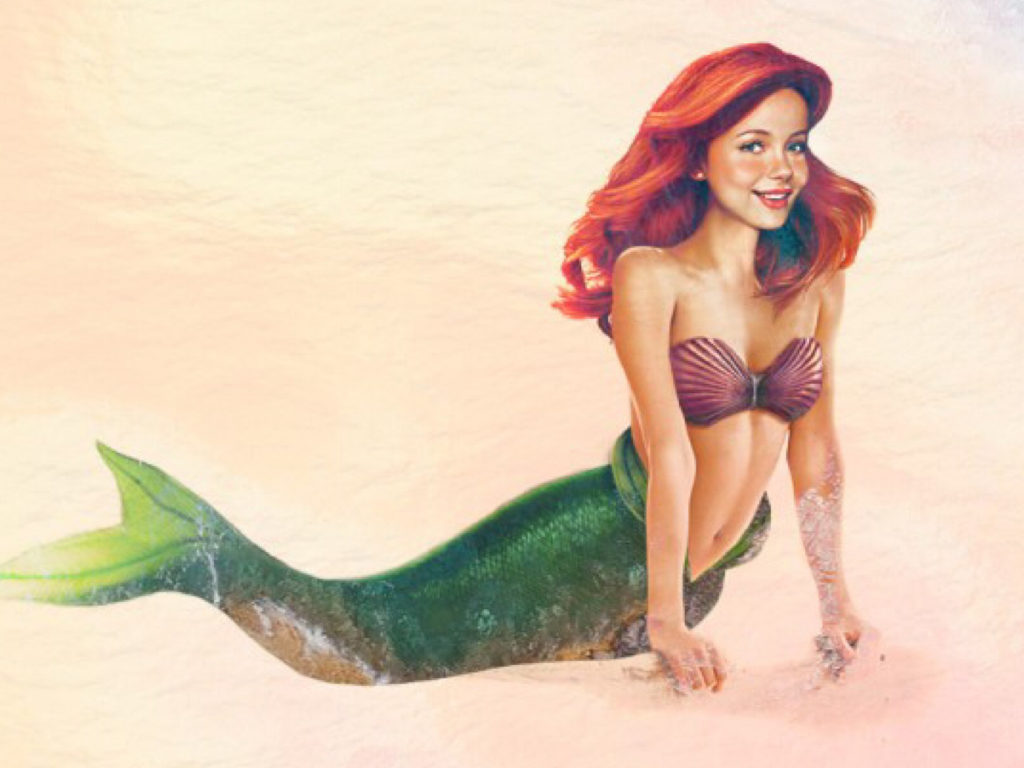 Ariel is ready to become part of your world! This older illustration shows how much Vinse has advanced as an artist since he began this series, but it's still a thousand times better than most people could manage!
Speaking on his favorite Disney film, The Little Mermaid, Vinse wrote, "more than anything else, it's the hopes and dreams that make Disney so special to me."